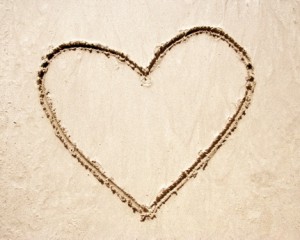 Tytuł tego postu zbiega się z tytułem jednej z niegdyś najpopularniejszych książek seksuologicznych. Nie będzie tu jednak mowy o seksie, który – wbrew powszechnej opinii – powinien być cielesnym rozwinięciem miłości duchowej. Wiem, że to "niemodne" stanowisko, ale jako sympatyk psychoanalizy i psychologii humanistycznej, nie muszę być wyznawcą statystyk i badań socjologicznych. Smutna prawda jest taka, że pojęcia "kochać" i "kochać się" (z kimś) bardzo się ostatnio ze sobą zlały. Do tego stopnia, że większość ludzi jednak ogranicza się do seksu. Przygnębiły mnie ostatnie badania socjologiczne, które wykazały, że nieco ponad połowa Polaków nie widzi nic niewłaściwego w zdradzie. To chyba niepokojące wyniki. Dlatego – choć seksualność to piękna i niezwykle ekscytująca dziedzina życia – w tym wpisie skupię się jednak na tej mniej popularnej stronie miłości.
Jedna z moich ulubionych piosenek Myslovitz to "Mieć czy być".
Bardzo podobają mi się słowa tego utworu:
"Strach przed lataniem i głód doświadczeń.
Wstyd przed mówieniem sobie "nie wiem".
Ogromna siła wyobrażeń,
To nie przypadek, że jesteśmy razem.
Już teraz wiem,
Wszystko trwa, dopóki sam, tego chcesz.
Wszystko trwa, sam dobrze wiesz,
Że upadamy wtedy, gdy nasze życie przestaje być
codziennym zdumieniem…
Kolejna strona: mieć czy być?
Czy Erich Fromm wiedział jak żyć?
W rzeczywistości ciągłej sprzedaży,
Gdzie "być" przestaje cokolwiek znaczyć."
"Czy Erich Fromm wiedział, jak żyć?". Według mnie tak, przynajmniej w tych kwestiach życia, które go, jako filozofa i psychoanalityka w jednej osobie, interesowały. Choć jego najbardziej znaną i czytaną książką jest tytułowe "Mieć czy być?", to jednak moim zdaniem ukoronowaniem twórczości Fromma jest "O sztuce miłości". Choć znaczna część tego dzieła może zainteresować tylko kogoś o nastawieniu filozoficznym, to jednak ostatni rozdział naprawdę daje do myślenia. Mówi on o praktyce miłości i – moim zdaniem – jest fenomenalnym nagromadzeniem życiowej mądrości na kilku kluczowych kartkach.
Dla Fromma miłość to nie tylko uczucie, które łączy dwie osoby. To sposób na życie – szczęśliwe życie. Dużo w tym wszystkim duchowości, ale przecież miłość to nie tylko przyspieszone bicie serca. To uczucie, które rodzi się w głębi człowieka.
Czy każdy potrafi kochać? Niestety nie. Każdy potrafi być kochanym, ale dawać miłość potrafią tylko niektórzy. Karen Horney – słynna psychoanalityczka – była zdania, że neurotycy nie potrafią kochać. Do podobnych wniosków doszedł też Fromm. Porównuje on osoby o niedojrzałym ego do dzieci, które potrafią jedynie być kochane (o czym pisałem już w tekście "Miłość w czasach popkultury"). Osoby, które miały szczęście wychować się w zdrowych i kochających się rodzinach mają łatwiej , ponieważ na miłość i poczucie szczęścia są po prostu zaprogramowane. Niestety, nie jest ich zbyt dużo, powiedzmy, że ok. 10%. A inni? Niestety mają pod górkę, ale sprawa nie jest do końca przegrana, bo sztuki miłości można się nauczyć.
Jak? Nie ma prostej dewizy, ale warto skupić się na wskazówkach, które opisuje Erich Fromm właśnie w książce pt. "O sztuce miłości". Tak więc na początku musimy zdać sobie sprawę, że miłość to nie kwestia przypadku, ani dar, który może spaść na nas jak w amerykańskich filmach. To mit, który odwraca naszą uwagę od prawdziwego życia. Miłość to uczucie wypływające z wnętrza człowieka, będące częścią jego osobowości. Jednak to też sztuka, której można się nauczyć i dzięki której można rozwijać swój psychiczny potencjał do odczuwania szczęścia.
Każda sztuka – nie tylko miłość, ale też sport, muzyka czy choćby znajomość języka obcego – wymaga trzech rzeczy. Pierwszą z nich jest dyscyplina. W przypadku miłości nie chodzi jednak o samą wytrwałość, ale o dyscyplinę dotyczącą całego życia. Niestety w większości jesteśmy ludźmi wygodnymi. Po pracy (lub nauce) mamy tendencję, aby oddawać się bezproduktywnemu lenistwu. Znamienne jest, że ostatnio wręcz modne stały się zwroty w stylu "pierdolę, nie robię" lub "mam wyjebane", które to sentencje stały się nawet pewnego rodzaju logo noszonym na przykład na koszulkach. Bezproduktywność i ignorancja stały się "trendi". Właściwie trudno się do końca dziwić tendencji do bezczynnego relaksowania się. Wielu ludzi nie chodzi do pracy czy do szkoły z przyjemnością. Coraz częściej, w pogoni za pieniędzmi, wybieramy taką pracę czy kierunek studiów, który wcale nas ani nie ciekawi, ani nie angażuje. Wtedy idziemy odwalić swoje, a potem w akcie buntu "mamy wyjebane" i zaczynamy poddawać się jakiejś odmóżdżającej rozrywce, jak oglądanie telewizji czy jałowe rozmowy przy piwie. Jednak, chcąc się rozwijać, musimy przemóc tę swoją tendencję do bezproduktywności i postawić na samorozwój.
W kwestii dyscypliny nie można jednak przesadzać. Jest grupa ludzi, w języku psychologii osobowości zwana osobami kompulsywnymi, dla których obowiązek stał się esencją życia. To też nie tędy droga, bo taka postawa jest wroga wobec życia i paradoksalnie też nie sprzyja samorozwojowi. Dyscyplina nie powinna być czymś zewnętrznym, ani też wewnętrznym tyranem, z którym nie można dyskutować. Powinna stać się wyrazem naszej własnej woli. Często jest tak, że wzdragamy się przed czymś, ale kiedy już się przemożemy, zaczynamy znajdować w tym przyjemność, a nawet dumę z pierwszych osiągnięć. Z czasem jednak już sam brak tej czynności staje się dla nas nieprzyjemny. Tak właśnie powinno być z samorozwojem. W praktyce jest to bardzo prosta sprawa – wystarczy obiecać sobie, że codziennie zaczniemy poświęcać średnio po pół godziny na rozmyślanie, czytanie mądrych książek czy czasopism, słuchanie muzyki, spacer lub ćwiczenia fizyczne. Grunt, aby to była decyzja płynąca z wewnątrz "ja", a nie element narzuconego sobie przymusu.
Drugą kwestią kluczową dla opanowania każdej sztuki jest koncentracja. Niestety współczesny świat też nie jest naszym sojusznikiem w tym względzie. W coraz większym stopniu musimy robić wiele rzeczy jednocześnie – pracować, czytać, słuchać muzyki, rozmawiać, jeść. Ale czy naprawdę musimy? Czy nie lepiej świadomie odrzucić część z tych czynności, by z większym skupieniem oddać się jednej, ale za to bardziej owocnej? Ciągła pogoń za kolejnymi rzeczami do zrobienia staje się pułapką, która odbiera nam prawdziwą przyjemność i efektywność wszystkich skumulowanych w jednym czasie czynności. Warto zdać sobie z tego sprawę i przyłapywać się, kiedy znowu zaczniemy robić zbyt wiele rzeczy na raz.
Koncentracja wielu osobom jest aż tak obca, że mają one problem, aby zwyczajnie pobyć sami ze sobą. Dla większości ludzi siedzieć spokojnie w milczeniu – niczego nie słuchać, nie oglądać, nie jeść, nie palić – jest czymś wręcz niemożliwym. Umieć się skoncentrować, to umieć pozostawać samemu ze sobą. Słuchać siebie i świadomie doświadczać. A koncentracja jest bardzo ważna w sztuce miłości, ponieważ nie można kochać prawdziwie, jeśli nie potrafi się być samemu ze sobą. Wiele związków jest symbiotycznych – partnerzy nie potrafią stać na własnych nogach, a obecność drugiej osoby staje się przymusem, ratunkiem przed samotnością. To nie jest prawdziwa miłość, ponieważ taki związek jest obwarowany przymusem, a wtedy bycie z drugą osobą nie jest efektem wyboru, który mówi, że "potrafię żyć sam, ale wolę z Tobą".
Skoncentrować się to także żyć w pełni teraźniejszością. Być tu i teraz, a nie myśleć o kolejnej rzeczy, którą chce się zrobić. Dla części osób nie jest to łatwe, ponieważ mają tyranizujące superego, które każe im zrobić wszystko i to z absolutną pewnością sukcesu. To szerszy temat, jednak w takim przypadku warto rozwijać w sobie umiejętność wewnętrznej dyskusji z tym "tyranem".  Negocjować z nim, przekonywać do swoich racji i skłaniać do tonowania wewnętrznych roszczeń.
Koncentracja jest bardzo ważna dla miłości, bo pozwala być w pełni z partnerem – skupić się na nim i na sobie – tu i teraz. Doświadczać i pozwolić jemu doświadczać siebie. Wiele osób ma z tym problem. Będąc z kimś myślą jednocześnie o pracy, o obowiązkach domowych, oczekiwaniach innych osób, które chcą od nas czegoś, co wymagałoby rezygnacji z tu i teraz. Kochający się ludzie muszą nauczyć się być blisko siebie, a jednocześnie nie rozpraszać się innymi oczekiwaniami i przymusami. Jest to ważne zwłaszcza w dojrzałej fazie miłości, kiedy już nie zakochanie, ale bliskość jest tym, co spaja związek.
Kolejnym warunkiem opanowania każdej sztuki – w tym sztuki miłości – jest cierpliwość. Niestety w społeczeństwach zachodu ta cnota praktycznie wygasa. Cierpliwość postrzegamy jako domenę odległego Buddy, ale sami nie mamy do niej… cierpliwości. Nic dziwnego, w końcu żyjemy w ciągłym pośpiechu. Praca wymaga od nas coraz większej optymalizacji wykonywanych czynności. W życiu prywatnym też wszędzie się spieszymy. Nie chcę tu wyjść na dewotkę (choć jako ateiście byłoby mi cokolwiek trudno), ale współczesna młodzież mnie trochę przeraża. Co prawda nasze babki też przesadzały z tym czekaniem do ślubu, ale dzisiaj ludzie nie mają cierpliwości nawet na miłość. Seks na pierwszej randce? Dla wielu to norma. W zasadzie to i tak pewna oznaka cierpliwości, bo coraz częściej samo chodzenie na randki staje się zbyt wymagające. W klubach coraz łatwiej o spotkanie dziewczyny, która sama proponuje niezobowiązujące zakończenie imprezy u mnie (zakładam, że taka postawa u facetów może być jeszcze częstsza, ale z uwagi na swoją płeć nie było mi dane spotkać się z taką sytuacją). Pewnie wielu moich znajomych uznałoby to za przejaw braku męskości, ale jako nonkonformista czuję przewrotnie coś w rodzaju ukłucia dumy, mówiąc w takich sytuacjach "spadaj na drzewo" :)
Wreszcie ostatnim czynnikiem niezbędnym do opanowania każdej sztuki, który wymienia Fromm, jest pełne zaangażowanie. Tak to już jest, że w życiu liczą się priorytety. Jeśli chce się być dobrym w jednym, trzeba zrezygnować z poświęcania czasu czemuś innemu. W tym przypadku chodzi jednak o sztukę kochania, czyli w pewnym sensie także sztukę bycia szczęśliwym. W moim odczuciu to najważniejsza z umiejętności, choć pewnie wielu masochistów czy ludzi kompulsywnych by się ze mną nie zgodziło. Niestety doba ma tylko 24 godziny i jeśli większość naszego czasu spędzamy w pracy lub oddając się błahym rozrywkom, nie będziemy mieli czasu na samorozwój i doskonalenie się w sztuce kochania. Ale w końcu życie jest sztuką wyboru.
Zaczynam właśnie zapisywać piątą stronę Worda i powoli dochodzi do mnie, że porwałem się z motyką na słońce. Opisałem dopiero cztery fundamenty każdej sztuki, nie wspomniawszy dotąd nawet o sposobach samodoskonalenia się typowych tylko dla sztuki miłości. Jest to temat długi i wielowątkowy, ale jednak tak ważny, że z pewnością jeszcze do niego wrócę. Tak czy owak jednak polecam Wam "O sztuce miłości" Ericha Fromma. Gdyby to zależało ode mnie, byłaby to pozycja obowiązkowa w każdej szkole średniej. Sam do niej regularnie wracam, kiedy chcę się przez chwilę skupić na sobie i przypomnieć sobie, na czym polega prawdziwy samorozwój.