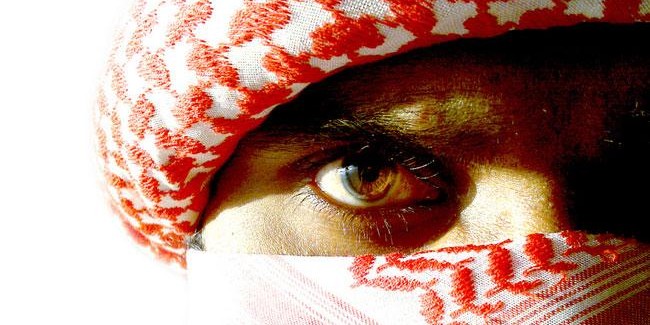 Tekst ten piszę jeszcze przed zamachami terrorystycznymi związanymi z Euro 2012, które z dzisiejszej perspektywy wydają się bardzo prawdopodobne. Ktoś sprawi, że zginie wiele ludzi, a przynajmniej spróbuje, aby tak się stało. I nie będą to szaleńcy, tylko całkiem racjonalnie planujące osoby. Bo terroryści zabijają z rozmysłem, w swoim zdaniem słusznej sprawie. Zabijają tak, jak kiedyś robiliśmy to my – Polacy, czyli naród zaprawiony w zamachach terrorystycznych.
Polska na celowniku
Czy naprawdę podczas Euro dojdzie do zamachów? Mam nadzieję, że nie, ale wątpliwa to nadzieja. Dlaczego? Bo pierwsza próba zamachu już została podjęta. Informacje o niej wyciekły swego czasu do Angory. Zamachowcy rekrutujący się z kręgu islamskich fundamentalistów podłożyli bombę pod jedną z trybun budowanych na Stadionie Narodowym. Ten spisek został wykryty dzięki współdziałaniu Agencji Wywiadu i ABW ze służbami specjalnymi Niemiec i CIA. Tylko dzięki informacjom pochodzącym od naszych zachodnich partnerów do wspomnianego wybuchu nie dojdzie. Udział niemieckich służb nie jest zresztą przypadkowy, bo niedoszli zamachowcy na co dzień mieszkali właśnie w Niemczech. Ciekawe jest to, że cała sprawa została szybko zamieciona pod dywan, a całość przykryta innymi doniesieniami. Idę o zakład, że informacje o bombie znalezionej podczas konstrukcji stadionu były tylko przykrywą dla wywiezienia przez saperów ładunku podłożonego przez wspomnianych w publikacji Angory terrorystów. Zresztą to nie pierwsza próba zamachu podjęta na terenie naszego kraju. W ciągu ostatnich lat pojawiły się przecieki o akcji "Miecz", której celem było niedopuszczenie do ataków bombowych na kościoły w czasie świąt Bożego Narodzenia. Ładunki miały wybuchnąć w dużych świątyniach w zachodniej Polsce. Dzięki informacjom od naszych sojuszników udało się namierzyć i spłoszyć napastników. Jeszcze mniej wiadomo o operacji "Tarcza", która szczęśliwie powstrzymała atak na warszawskie metro. To było. A co będzie?
Trudno wyobrazić sobie lepszą okazję dla organizacji terrorystycznych niż Euro 2012. Po USA i Anglii, krajach najbardziej zaangażowanych w interwencję w Iraku i Afganistanie, jesteśmy trzecim państwem, które zasłużyło na zemstę. A jednak cios spadł już uprzednio na mniej aktywną na tym polu Hiszpanię – może miała mniej szczęścia i nie pomogły jej na czas obce wywiady, bo Polska bez tego wsparcia także przeżyłaby już skutecznie zrealizowane ataki terrorystyczne. W każdym razie był to cios skuteczny, bo zmienił wynik wyborów i odciągnął to duże europejskie państwo od prób przyłączania się do interwencji prowadzonych w świecie muzułmańskim. Podobny atak na Polskę byłby równie skuteczny. Niedługo kolejne wybory, presja społeczna wyniosłaby do rządów ugrupowania i kandydatów jasno sprzeciwiających się udziałowi naszego kraju w misjach zagranicznych. Na to właśnie liczą ugrupowania terrorystyczne i analogiczny cel został osiągnięty podczas zamachów na pociągi w Madrycie. W Wielkiej Brytanii wybuchy miały miejsce również w komunikacji miejskiej – metrze i autobusie. A co się stanie w Polsce?
Możliwości jest kilka. I na pewno próba realizacji którejś z nich zostanie podjęta. W końcu organizacja terrorystyczna, której nie udało się skutecznie podłożyć bomby na Stadionie Narodowym, wie o swoim niepowodzeniu i wątpliwe, by się z tą porażką pogodziła. Zapewne spróbują ponownie. Jak? Najbardziej prawdopodobny, bo najprostszy, wydaje się zamach bombowy w strefie kibica. Może dokonać go skoordynowana grupa detonując ładunki w kilku miejscach na raz lub tzw. samotny wilk, czyli pojedynczy człowiek. Wystarczy mu celnie rzucony granat. Samotny wilk może pokusić się też o atak w stylu zamachowca z Tuluzy lub bardziej bezwzględnego Andersa Breivika – otworzenie ognia z broni palnej w środku zbiorowiska ludzi. W obu przypadkach śmierć może ponieść kilkanaście – kilkadziesiąt osób. Wystarczająco dużo, by mówić o masakrze, która na jakiś czas zastraszy całą zachodnią Europę.
Kreatywny terroryzm 
Być może nie doceniamy jednak przemyślności terrorystów. Nie zawsze trzeba ginąć, żeby zabijać. Strefy kibica są całkiem nieźle chronione – trudno tam wnieść ładunek wybuchowy. Ale przy odrobienie pomysłowości można go tam zrzucić. Podobną próbę podjął niedoszły zamachowiec z USA, który planował użycie… zdalnie sterowanych modeli samolotów. Co prawda nie są one w stanie unieść dużego ciężaru, ale często wcale nie potrzeba wiele do uśmiercenia naprawę wielu ludzi. Najskuteczniejsza byłaby broń biologiczna lub chemiczna. Skąd? Niedawno upadł rząd w Libii, który to kraj jak najbardziej dysponował arsenałem masowego rażenia. Do produkcji broni biologicznej przyznawał się też Irak. Użyty w tłumie aerozol biopreparatu z wąglikiem wystarczyłby do uśmiercenia setek, jak nie tysięcy, ludzi. I byłaby to paskudna śmierć. Wąglik zawarty w broni biologicznej jest tak projektowany, by powodował najcięższą wersję choroby – postać płucną. Ta forma infekcji charakteryzuje się wysoką gorączką, dreszczami, kaszlem z odpluwaniem krwistej plwociny, dusznością i sinicą. Do zgonu dochodzi zwykle w czasie 24 do 36 godzin od wystąpienia objawów. Leki są praktycznie nieskuteczne. Śmiertelność sięga 90%, ale nawet przeżycie bezpośredniej infekcji jest tylko odroczonym wyrokiem. Ludzie, którym się to uda mają potem poważne problemy ze zdrowiem i złe rokowania przeżycia już pierwszego roku po incydencie.
W spadku po Kaddafim dostaliśmy jednak więcej zagrożeń. Armia libijska dysponowała ręcznymi wyrzutniami ziemia-powietrze, które wpadły w ręce partyzantów. Jak trudno jest przemycić taką zabójczą "rurę" do Polski? Jeśli da się przewieźć przez granicę tony kokainy, da się i wyrzutnię. Na miejscu niewielkiej grupy terrorystów mających koneksje w świecie arabskim postawiłbym na ten właśnie wariant. Gdyby dobrze zaplanować atak, zginęliby nie tylko pasażerowie, ale i… kibice. Na przykład Poznań ma tę męczącą cechę, że ścieżka samolotów podchodzących do lądowania na miejscowe lotnisko przebiega nad… centrum miasta. Na miejscu organizacji terrorystycznej tam bym właśnie zestrzelił maszynę, która spadając miałaby szansę zabić też wielu kibiców. Miasto może i nieco peryferyjne, ale tym gorzej chronione – a szok wcale nie byłby przez to mniejszy.
Narzędzie wojny asymetrycznej
Zanim dojdziemy do naprawdę szokujących wniosków, uściślijmy, co tak naprawdę znaczy wyraz "terroryzm". Publikacje akademickie silą się na bardzo rozbudowane definicje. Taka już ich natura, bo z jednej strony są zobowiązane do hermetycznej ścisłości, a z drugiej badania nad terroryzmem finansują przecież rządy, które pewnych sformułowań by nie przełknęły z uwagi na to, że niektóre ich działania także mogłyby się pod "terroryzm" załapać. Dla jasności przytoczę jedną z bardziej popularnych:
Terroryzm to metoda wywoływania strachu za pomocą powtarzanych działań cechujących się przemocą, stosowanych przez podziemne jednostki, grupy lub państwa z powodów indywidualnych, przestępczych lub politycznych. W odróżnieniu od zabójstwa, bezpośrednie przedmioty przemocy nie są tożsame z głównymi celami terroryzmu. Osoby będące bezpośrednimi przedmiotami przemocy są wybierane losowo (cele przypadkowe) lub selektywnie (cele reprezentacyjne lub symboliczne) z populacji i służą jako nośnik wiadomości. (Schmid)
Niby ma to sens, ale co by nie było – jest przegadane. Osobiście jestem zwolennikiem brzytwy Ockhama. Powiedziałbym więc po prostu, że terroryzm to terror uzyskiwany metodami partyzanckimi. Dla ścisłości dodam jeszcze, że pod pojęciem "terror" rozumiem wzbudzanie mieszaniny strachu i bezradności wśród ludności cywilnej.
Tylko tyle i aż tyle. Zanim zacząłem pisać ten tekst, zajrzałem do mądrych książek i doszedłem do wniosku, że wcale nie powinno nas dziwić to, jak kiepsko idzie nam wojna z terroryzmem. My go po prostu nie rozumiemy. Naukowcy próbują doszukać się w nim jakichś uniwersalnych źródeł, a państwa traktują to określenie jako epitet na wrogich sobie rebeliantów. W tym samym czasie psychologowie starają się określić "osobowość terrorystyczną", co też jest z góry skazane na porażkę, tak samo jak określanie "osobowości seryjnego zabójcy". Nawet jeśli są jakieś wspólne cechy psychopatycznych morderców (psychopatia właśnie), to każdy zabija według indywidualnego wzorca, kierując się wewnętrznymi motywami bez poznania których nie mamy szans stworzyć sensownego portretu psychologicznego.
Sprawa wydaje się dużo prostsza niż wielu może sądzić. Terroryzm to narzędzie. Stosuje się je tak samo jak terror (czyli zastraszenie) znany od zarania dziejów. Jedyna różnica polega na używanych środkach. O ile terror jest metodą silnego, to terroryzm jest analogiczną taktyką partyzantów, walczących z zaskoczenia z potężniejszym wrogiem. Terror stosowały wszystkie imperia począwszy od starożytności, urządzając karne ekspedycje w celu wyniszczenia zbuntowanych plemion i prowincji. Zastraszenie stosowano także przy podbojach. Tak Mahomet jak i Czyngis-chan wysyłali ultimatum do miast i plemion, na które planowano uderzać. Odrzucenie go skutkowało atakiem, a on bezpardonowym wymordowaniem całych miejscowości i ludów. Terror to tyle, co wzbudzanie strachu, od którego – co ważne – nie można uciec. Strach powoduje uległość, a uległość owocuje podejmowaniem decyzji pożądanych z punktu widzenia stosującego terror i tak koło się zamyka.
Terror okupantów kontra terroryzm partyzantów
Współczesnymi mistrzami siania terroru byli naziści. Za każdy przejaw oporu podbitych państw organizowali uliczne łapanki i publiczne egzekucje. Stosowali odpowiedzialność zbiorową, karząc przypadkowych ludzi za występki ich krajan. Takie rzeczy były też na porządku dziennym w okupowanej Polsce i nie można się było przed nimi obronić, bo bezradność wobec zagrożenia jest istotą terroru. Co pozostało więc Polakom? To samo co współczesnym Afgańczykom, Irakijczykom, Palestyńczykom, a do niedawna i Irlandczykom – terroryzm. To, co teraz napiszę dla wielu Polaków może być szokujące, ale Armia Krajowa była po części też organizacją terrorystyczną. I to w pełni tego słowa znaczeniu!
Taki oto komunikat ukazał się w wojennym Biuletynie Informacyjnym 1 lipca 1943 roku.
W ramach ogólnej akcji odwetowej za bestjalstwa niemieckie w Polsce (…) dnia 10 maja 1943 r. o godz. 21 na dworcu Śląskim w Berlinie zostały zdetonowane dwie bomby, a dnia 12 maja 1943 o godz. 21.30 na dworcu we Wrocławiu – jedna bomba. W wyniku obydwu aktów 15 Niemców zostało zabitych, a 26 rannych. Podpisano: Kierownictwo Walki Konspiracyjnej (pisownia oryginalna)
Pikanterii sprawie dodaje fakt, że sekretarzem redakcji Biuletynu Informacyjnego był… Władysław Bartoszewski. Tak czy owak bomby podkładane przez polskich terrorystów z AK – bo mimo wszystko tak trzeba ich nazwać – wybuchały na dworcach, w pociągach oraz przed niemieckimi urzędami, zabijając i raniąc setki osób. Jeden tylko zamach przeprowadzony 24 lutego 1943 roku na peronie kolejki miejskiej w Berlinie, według relacji samego zamachowca, kosztował życie 36 "gestapowców i esesmanów, jak również innych Niemców", nie licząc 78 rannych. Mało tego, polski terroryzm okresu wojny łączą ze współczesnym także próby użycia… broni biologicznej. Armia Krajowa wysyłała listy zawierające proszek skażony wąglikiem. Używana wtedy technologia była jednak na tyle nieskuteczna, że wobec niepowodzeń zarażania adresatów zrezygnowano z tej formy uśmiercania wrogów. Wybuchło za to kilka nafaszerowanych środkami wybuchowymi cygar, przesyłanych jako podarunki niemieckim urzędnikom.
Nie wiedzieliście o tym? Jakoś mnie to specjalnie nie dziwi, bo Polacy znacznie lepiej czują się w roli ofiar niż katów. Dokładne dane na temat liczby samych zamachów i uśmierconych lub okaleczonych w ich wyniku ofiar nie są znane, bo… nikomu nie zależało na dokładnym udokumentowaniu niewygodnej dla nas prawdy. Powstałe publikacje historyczne są niekompletne, bo same zaangażowane w proceder osoby nie chcą zdradzać szczegółów, a sięganie do niemieckich archiwów byłoby niewygodne politycznie. Niemniej fakt jest faktem – nasza polska Al-Kaida miała twarz Armii Krajowej.
Co chciałem przez to przekazać? Nie tylko to, że sami nie jesteśmy święci i także mordowaliśmy cywilów stosując taktykę odpowiedzialności zbiorowej – tak samo jak naziści. Morał z tej historii jest jednak znacznie ważniejszy. Otóż dyskutując o terroryzmie musimy uświadomić sobie, że zamachów nie dokonują szaleńcy. Oni mają swoje powody, w które święcie wierzą. I wcale nie czują się winni tego, co robią, tak jak terroryści z Armii Krajowej nie czuli się winni śmierci niemieckich cywilów.
Licencja na zabijanie
Dlaczego terroryści nie czują wyrzutów sumienia zabijając zupełnie przypadkowe osoby? Działa tu kilka zasad psychologicznych. Po pierwsze odwoływanie się do odpowiedzialności zbiorowej. To cecha wypływająca z "etnocentryzmu", czyli elementu osobowości autorytarnej, która jest często nasilona u terrorystów. Im silniejsza jest ta cecha u jakiejś osoby, tym bardziej widzi ona świat przez pryzmat swojej grupy w opozycji do grup obcych. Nie ma wtedy znaczenia, czy ginie właściwa osoba. Zabijany jest członek tej złej, wrogiej grupy.
Jednak samo zadawanie śmierci jest silnym społecznym tabu. Przeciętnemu człowiekowi nie jest łatwo pociągnąć za spust. Wymowne są np. znaleziska z czasów wojen napoleońskich. Zadziwiająco wiele muszkietów wypełnionych było dużą liczą kul i niewystrzelonych ładunków. Niektórzy żołnierze tak bardzo nie chcieli zabijać, że mimo rozkazu nie pociągali za spust, co umykało nieraz w zawierusze bitwy, a zgodnie z rozkazem ładowali broń kolejny raz. Aby obejść ten zakaz armie i grupy terrorystyczne stosują mechanizm obronny zwany dehumanizacją. Polega on na pozbawieniu wroga cech ludzkich, bo dużo łatwiej strzela się do żółtków, małp, czarnuchów, nazioli, żydków czy podludzi. Nie przez przypadek w słynnym łódzkim pogotowiu o zabijanym zastrzykiem z pawulonu pacjencie mówiło się "skóra". Dokładnie z tego samego powodu zabijani podczas Euro 2012 kibice będą przez swoich katów widziani jako np. "niewierne świnie".
Tak więc terroryści patrzą na świat z punktu widzenia grup. Swojej i tej wrogiej, którą dodatkowo dehumanizują, jakby wyłączając ze zbioru o nazwie "ludzie" do osobnego zbioru "wróg". Jednak tak postrzega świat wiele osób, a mało kto decyduje się podkładać bomby i strzelać do ludzi. Muszą więc oczywiście istnieć jakieś dodatkowe czynniki. Są one zarówno indywidualne, jak i społeczne, jak choćby osobista chęć zemsty za śmierć rodziny czy zakorzeniony w kulturze społeczny szacunek dla męczenników. Jest jednak coś, co stanowi motor napędowy wszystkich rebeliantów walczących z zastanym porządkiem świata – poczucie pokrzywdzenia. W połączeniu z autorytaryzmem tworzy to pewien schemat zemsty, w której terrorysta mści się na ofiarach za niesprawiedliwość, którą – w jego mniemaniu – grupa, do której należą ofiary zamachu, wyrządziła jego grupie. Nie musi to być nawet krzywda rzeczywista. Równie dobrze może być nią dominacja polityczna albo prawdziwa lub urojona dyskryminacja religii wyznawanej przez zamachowca. W jakiś sposób pojawia się poczucie pokrzywdzenia, które usprawiedliwia zemstę. Tyczy się to zarówno Al-Kaidy, IRA, PKK czy AK.
"Słuszna zemsta"
Ludzie zachodu oceniając terrorystów popełniają zwykle tak zwany podstawowy błąd atrybucji. Polega on na tendencji, aby swoje zachowanie postrzegać, jako będące wynikiem warunków otoczenia, a cudze – jako przejaw czyichś cech wewnętrznych. Czyli kiedy my robimy coś mało godnego pochwały, tłumaczmy to czynnikami zewnętrznymi – bo okoliczności nas do tego popchnęły. Ale kiedy robią to inni, nie szukamy wytłumaczeń w czynnikach zewnętrznych, tylko przypisujemy to zachowanie cechom wewnętrznym danego człowieka. Czyli ktoś ukradł, nie dlatego, że miał w domu głodne dzieci, ale – "bo jest chciwy". Tak samo interpretujemy "opętanych żądzą zabijania" terrorystów, tłumacząc jednocześnie naszą Armię Krajową jako"dokonującą zemsty niezbędnej w zaistniałej sytuacji wojny i agresji ze strony Niemców".
Poznałem kiedyś przez przypadek kilka osób z organizacji terrorystycznej. Byli oni członkami politycznego skrzydła Partii Pracujących Kurdystanu (PKK), grupy walczącej o wyzwolenie terenów zamieszkałych przez Kurdów spod władzy Turcji, Syrii i Iraku. PKK podkładała bomby, przeprowadzała też zamachy samobójcze. Jednak osoby, u których miałem okazję nawet przez chwilę mieszkać, wydawały się całkiem normalne, miłe, pomocne. Odniosłem wrażenie, że zamachy są widziane przez nich zarówno jako środek do celu, ale i jako "wyrównywanie rachunków" z wrogiem. A zabici cywile po prostu mieli pecha, bo każda wojna pociąga ofiary, które podkreślali zwłaszcza po swojej stronie. Przekonywali, że i tak oni wycierpieli więcej ze strony Turków, niż Turcy od Kurdów. To w ich umysłach było wystarczającym wytłumaczeniem zemsty pociągającej za sobą ofiary cywilne. Czy nie podobnie musieli myśleć przywódcy AK zlecając przeprowadzenie zamachów odwetowych na obiektach cywilnych Trzeciej Rzeszy?
Ludzki rój 
Psychologowie szukają wciąż wzoru jednej stabilnej "osobowości terrorystycznej". Jestem zdania, że nigdy jej nie znajdą, bo terroryzm jest tylko środkiem do celu, a nie ostateczną ideą. Poza tym badania prowadzane są przede wszystkim na członkach europejskich organizacji, takich jak irlandzka IRA czy niemiecka Frakcja Czerwonej Armii. Terroryzm islamski zakorzeniony jest jednak w tamtejszej, nieco innej mentalności. Jeśli jest on tylko narzędziem do celu – a nie celem samym w sobie – porównywanie grup działających z tak różnych pobudek jest ślepą uliczką.
Poza tym jestem przekonany, że struktura "psychologiczna" organizacji terrorystycznej ma formę roju. Inne osoby pełnią funkcję żołnierzy, inne robotnic, a jeszcze inne królowej matki. Królowa nie poszłaby zginąć w szaleńczym ataku, tak jak bin Laden nie odważyłby się przeprowadzić zamachu samobójczego. Z tego, co wiemy o jego śmierci, zginał nie z broną w ręku, ale w przerażeniu chowając się za kobietą. Rozmowy prowadzone z przywódcami organizacji terrorystycznych nasuwały wnioski, że oni boją się śmierci i sami nie odważyliby się przeprowadzić zamachu samobójczego. Wszyscy wypowiedzieli w tym kontekście jakąś frazę niosącą podobny przekaz, np. "nie każdy udźwignie taki ciężar"  czy "to zadanie wymaga wyjątkowej osobowości". Inną cechą, którą można dojrzeć u przywódców organizacji terrorystycznych, jest też narcyzm i psychopatyczna obojętność, pozwalająca traktować ludzi jak przedmioty, narzędzia służące własnym celom. Wysyłanie ludzi na śmierć ma w sobie coś z boskości – w końcu to Bogu przypisujemy panowanie nad życiem i śmiercią.
Robotnice organizują – działają, narażają się, ale nie chcą zginąć. Są raczej zdrowe psychicznie, wypierają z siebie dylematy moralne i skupiają się na celu ostatecznym, jakim jest podniosła idea, np. wolność. Giną za to wojownicy, czasami występujący w roli kamikadze. W mojej teorii ludzkiego roju  są podobni do pszczół. One także giną po użądleniu swojej ofiary. Robią tak dla dobra całego roju, dla dobra królowej, która wysyła ich do boju niczym przywódca religijnej organizacji terrorystycznej korzystając z męczenników-samobójców. Pojedyncza pszczoła nie jest istotna, jest ważna tylko na tyle, na ile może przysłużyć się swojemu rojowi.
Kim są ci wojownicy-samobójcy, gotowi zabić się dla dobra swojej grupy? U ludzi zwykle są to zaburzone jednostki, które zatraciły indywidualną tożsamość i instynkt przetrwania. Badania psychologiczne przeprowadzone wśród niedoszłych palestyńskich zamachowców, którym nie udało się zdetonować przytwierdzonej do siebie bomby, wykazały u nich podwyższoną tendencję do depresji i niską samoocenę. Stwierdzono też, że łatwo poddają się naciskom osób wyższych od nich rangą oraz wpływowi otoczenia, co można by nazwa po prostu autorytaryzmem. To też nie powinno dziwić, bo autorytaryzm był cechą dominującą w społeczeństwach, które wykształciły żołnierzy-samobójców – w Japonii i nazistowskich Niemczech. Choć do kultury masowej przeniknął tylko motyw kamikadze, warto pamiętać, że samobójcze ataki lotnicze pod koniec wojny przeprowadzała także III Rzesza.
Przy wyjaśnianiu motywów działań sprawców samobójczych ataków terrorystycznych warto zwrócić też uwagę na altruizm. Nie tylko wobec własnego "roju", ale i najbliższych. Trzeba pamiętać, że rodziny palestyńskich męczenników dostają sowite wsparcie od wspólnoty, także finansowe. To też nie jest niczym nowym dla społeczności ludzkich. Na przykład na Wyspach Kanaryjskich w czasach przedkolonialnych był zwyczaj, że kiedy nowy król obejmował rządy, uroczystość uświetniała samobójcza śmierć jednego z poddanych. Skok z przepaści nie był wymuszony, ale w nagrodę za samopoświęcenie rodzina rytualnego samobójcy zostawała przez króla obsypywana darami i zaszczytami. Dobrowolna ofiara z życia kogoś należącego do danego rodu była dowodem i gwarantem wierności. Samobójcza śmierć w zamachu terrorystycznym to po prostu najwyższy przejaw altruizmu względem własnej grupy. Zarówno tej najbliższej, czyli rodziny, która jest wynagradzana finansowo, jak i tej nieco dalszej – narodowi. To wszystko jest dobrze zrozumiałe w świetle psychologii ewolucyjnej. Z jej perspektywy sens samobójczego zamachu jest mniej więcej taki: co prawda moje indywidualne geny zginą, ale za to lepiej będą miały się geny mojej rodziny. Czyli w części też moje – bo jako rodzina mamy w dużej mierze te same. Podobnie jest z rojem. Pszczoły, osy czy szerszenie z jednego ula mają ten sam materiał genetyczny, więc śmierć owada niosąca korzyści całej grupie jest dla niej korzystna. Pojedyncza pszczoła jest niczym, rój – wszystkim.
I Ty mógłbyś być terrorystą
Terrorystów można zrozumieć. Nie ma tu jednego jedynego klucza do ich umysłów, ale niezbędnym krokiem, aby tego dokonać, jest spojrzenie na świat ich oczami. Warto to zrobić, bo wtedy możemy uświadomić sobie, że także my – w pewnych okolicznościach – moglibyśmy nacisnąć guzik. Przeprowadźmy pewien prosty eksperyment myślowy. Spróbujcie przyjąć na chwilę perspektywę islamskich zamachowców. Albo jeszcze lepiej – spójrzmy z naszego punktu widzenia na świat, w którym bliskie naszym sercom wartości są pogardzane i spychane na margines.
Jest rok 2012. We Włoszech, kontynuujących tradycje Mussoliniego, organizowane są rasowe mistrzostwa w piłce nożnej. Hitler podbił świat, III Rzesza jest hegemonem. Polacy i inne narody niewystarczająco aryjskie są tylko robotnikami, pracującymi za ułamek tego, co prawdziwi "Aryjczycy". Żądzą nami tyrani, będący sługusami Niemców. Kolaboranci na szczytach władz żyją w luksusach, robiąc to, czego oczekują od nich autentyczni decydenci z III Rzeszy. Wielu zwykłych Polaków nie ma nawet dostępu do bieżącej wody, do nauki, żyje za mniej niż markę dziennie. Wielkie wpływy ma za to policja i wojsko, pracujące dla skorumpowanego i wyzyskującego naród rządu. A tymczasem we Włoszech – inny świat. Ludzie żyją dostatnio, żerując na biedzie ludzi ciemiężonych w innych, zwasalizowanych krajach. Nasze wartości – wolność, sprawiedliwość, wiara – są w tym świecie niczym, bo rządzi niekwestionowanie ideologia faszyzmu. Choć kiedyś to my władaliśmy wielkim imperium, dzisiaj jesteśmy podludźmi, bo nimi uczynili nas ci, którzy sami nazywają się nadludźmi. 
Nie chcielibyście się zemścić? Fakt, zginęło by przy okazji wielu cywilów, może nawet kilku Polaków, którzy przyjechali na te mistrzostwa, ale przecież byliby to kolaboranci, którzy żerują na innych tak jak "naziole". Jeden zamach i rachunek byłby nieco wyrównany. Oni wiedzieliby już, że nigdy nas do końca nie pokonają. A my będziemy się mścić i walczyć aż do ostatecznego zwycięstwa. Lub do śmierci, po której trafimy do raju. Bo tam przecież trafiają ci, którzy walczyli ze złem.
Odpalilibyście ładunek? Agenci Armii Krajowej odpalali. I islamiści na pewno też spróbują. Już trzy razy udało nam się uniknąć masowej śmierci w zamachach. Problem polega na tym, że wojna z terroryzmem jest z natury niesymetryczna. Każde nasze pojedyncze zwycięstwo jest tylko uchyleniem się od ciosu, który kiedyś zapewne i tak nas dopadnie. Może dzisiaj, może jutro. Całkiem prawdopodobne, że jeszcze na Euro. Bo nie da się robić uników w nieskończoność. Dobitnie podsumowała to IRA po jednym ze swoich nieudanych zamachów: "Pamiętajcie, że nam musi udać się tylko raz, a wam będzie się musiało udawać zawsze."