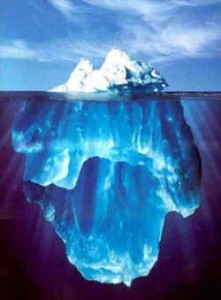 Psychoanaliza – dla wielu to pojęcie magiczne. Ale niestety nie w znaczeniu "wyjątkowe" czy "intrygujące", ale raczej w kategoriach "hokus-pokus" lub "czary-mary". Szkoda. Do dzisiaj wielu osobom nadprzyrodzone wydają się nagłe ozdrowienia z paraliżu, doznawane w chwili wzburzenia emocjonalnego, najczęściej w kontekście religijnym. Psychoanaliza nazywa to konwersją i opisuje w kategoriach może i wyjątkowego, ale w pełni zrozumiałego mechanizmu obronnego. Psychologia głębi to nie magia, choć wielu osobom tak się może wydawać. Trudną ją udowodnić w warunkach laboratoryjnych, ale pewne rzeczy po prostu działają – nieraz wbrew chłopskiemu rozumowi, a nawet wbrew temu, co powszechnie uchodzi za "naukowe".
Tak jest też z psychoanalizą, której wiele złego uczyniła popkultura. Wątpliwej jakości dzieła z gatunku New Age w stylu "Potęga podświadomości" wprowadziły do obiegu pojęcia tak wykrzywione jak tytułowa "podświadomość", która nijak się ma do pschoanalitycznych terminów "nieświadomości" i "przedświadomości". Choć wszystkie trzy wyrażenia brzmią podobnie, ich kontekst jest mniej więcej tak odległy, jak w przypadku zjawisk anormalnych (czyli niezgodnych z normą) i paranormalnych (czyli nadprzyrodzonych). Niby to samo, ale zupełnie inne znaczenie. Ponieważ popkultura zmieszała te pojęcia, psychoanaliza – czyli jednak dziedzina wiedzy – postronnemu obserwatorowi zaczęła zlewać się z mistycznymi pomysłami spod znaku New Age. A to tak, jak gdyby przyrównywać astronomię (choćby z jej pionierskich czasów) z astrologią. Problem jest na tyle powszechny, że nawet wielu wykładowców akademickich czy psychoterapeutów myli te pojęcia, przez co nieświadomie kręci bat na siebie samych.
Ignorancja obnażona
Nic więc dziwnego, że psychoanaliza to termin, który wielu osobom zlał się z pojęciami "oszustwo" czy "pseudonauka". I jest to sytuacja smutna, bo wyrosła na zadziwiająco konsekwentnej ignorancji i kompletnym niezrozumieniu tematu. Kilka osób prosiło mnie kiedyś o odniesienie się do popularnego w pewnych kręgach tekstu w bezceremonialny sposób szkalującego Zygmunta Freuda i całą psychoanalizę. Odpisywałem wtedy coś w stylu "A co mnie obchodzi, co jeden głupek z drugim głupkiem tam sobie ubzdurali, przecież ten tekst to ewidentna pomyłka". Ale potem zajrzałem na Wykop (serwis linkujący i oceniający teksty z internetu) i zrozumiałem, że niedoinformowanie i niezrozumienie jest powszechne. Czasem na serwis ten trafiają także teksty z Trzeciego dna i zawsze dość szybko ktoś z komentujących podsumowuje cały artykuł w stylu "Ale przecież to jest oparte na Freudzie, a w świecie nauki to tylko śmieszna pseudonauka". To jest właśnie spuścizna tekstów takich jak Zygmunt "Oszust" Freud: Psychoanaliza obnażona. W rzeczywistości jedyną rzeczą, którą obnażył autor, jest jego własna ignorancja. Ale skąd zwykli ludzie, nie mający większej wiedzy o psychologii i psychice człowieka, mają o tym wiedzieć? Nie mogą, więc przytakują, bo takie teksty nie tylko pozornie wyglądają na racjonalne, ale są też zgodne z popkulturową wykładnią.
W sumie można by nawet zadać pytanie, jaką wartość mają wiadomości ze źródła, którego esencją jest negowanie – tytuł bloga to "To nie przejdzie". Podobnie niedorzeczne są zarzuty, że Freud zrobił plagiat z Sokratesa, bo w istocie jest to uwiarygodnianie osoby, którą autor stara się ośmieszyć. Bo czy zbieżność poglądów z wybitym filozofem może być dowodem na niesłuszność teorii Freuda? Nie będę się tu jednak pastwił nad ignorancją autora – gdybym miał swoją wiedzę o tym temacie opierać tylko na wyrywkach popularnonaukowych książek, pewnie myślałbym o psychoanalizie podobnie. Niepokoi mnie tylko buta i arogancja pewnych ludzi. Bo to trochę tak, jakby jakiś głupek śmiał się w internecie, że Arystoteles był "oszustem" i idiotą, bo niewłaściwie zrozumiał zasady grawitacji. Tak, to prawda, że ten wybitny myśliciel nie wiedział, że prędkość spadania obiektów nie zależy od ich masy. Ale nie sprawia to jeszcze, że wszystkie poglądy Arystotelesa są z gruntu fałszywe, prawda? Tak samo błędne teorie Freuda nie przekreślają prawdziwości innych. Ale skoro już jesteśmy przy Arystotelesie, to jestem pewien, że większość czytelników Wykopu, którzy tak łatwo zanegowali cały dorobek Freuda, dalej myśli, że cięższa kulka spadnie szybciej niż lżejsza. I jak tu się potem dziwić, że tak mało ludzi rozumie psychoanalizę, która jest równie "nielogiczna" dla zwykłego człowieka, jak to, że przyspieszenie ziemskie jest KOMPLETNIE NIEZALEŻNE od masy spadającego ciała?
Dojrzeć psychikę
Zanim jednak przejdę do namacalnych dowodów na słuszność psychoanalizy, chciałbym wyjaśnić jedno. Dla pewnych osób subtelności ludzkiej psychiki są po prostu niedostrzegalne. Ci ludzie psychoanalizy nie zrozumieją nigdy, tak jak i część ludzi nigdy nie będzie w stanie nauczyć się wykrywania kłamstwa. Z tym ostatnim sprawa jest jednak o tyle prostsza, że mikroekspresje twarzy da się uchwycić na odpowiednio wykonanym zdjęciu. Jednak także bez pomocy techniki filmowej można wykryć kłamcę. Pewna część ludzi ma do tego naturalne zdolności, choć jest to zwykle niewdzięczne dziedzictwo. Całkiem trafnie było to oddane w serialu Lie to me ("Magia kłamstw"), w którym postać obdarzona tymi wyjątkowymi predyspozycjami miała trudne dzieciństwo. Żyjąc w ciągłym strachu przed humorami destrukcyjnego ojca, po prostu musiała nauczyć się wykrywać przejawy jego emocji, bo to pozwalało jej lepiej przystosować się do zagrażającego otoczenia. Takich osób, które intuicyjnie wyczuwają kłamstwo, jest raptem kilka procent. Kolejną grupą są mniej lub bardziej uzdolnieni "średniacy". Sami z siebie wykrywają kłamstwo ze skutecznością 50% (czyli losową), ale poddani odpowiedniemu treningowi, zaczynają dostrzegać subtelności, które wcześniej dla nich po prostu nie istniały. Większość osób dzięki szkoleniu może nauczyć się całkiem sprawnie odczytywać emocje, a w konsekwencji także świadczące o oszustwie mikroekspersje. Ale nie wszyscy. Istnieje grupa osób tak zamkniętych na sferę emocji, że nawet poznanie odpowiedniej wiedzy i najdłuższy trening nie pozwolą im nauczyć się wykrywania kłamstwa. Dla nich mikroespresje po prostu nie istnieją, tak jak dla pewnych ludzi nie istnieją takie subtelne stany jak projekcja, przeniesienie, kompleks Edypa, konwersja czy reakcja upozorowana.
Warto by jeszcze odnieść się do zarzutu, że psychoanaliza nie jest nauką, bo nie jest falsyfikowalna. Nauką nie jest, to fakt. Jest raczej dziedziną wiedzy, ponieważ większość jej założeń nie spełnia wymogów Karla Poppera, naczelnego filozofa nauki. Jednak sam fakt, że coś nie jest w pełni falsyfikowalne, nie sprawia jeszcze, że jest fałszywe. Tak było na przykład z teorią dryfu kontynentów, którą jako pierwszy sformułował Alfred Wegner na początku XX wieku. Otóż porównując linię brzegową odległych lądów, widać niekiedy, jak dokładnie do siebie pasują – wystarczy spojrzeć na Afrykę i Amerykę Południową. Dodatkowo Wegner zauważył, że oddalone od siebie na tysiące mil morskich obszary, mają podobną strukturę geologiczną, a nawet zawierają takie same skamieliny. Były to obserwacje, których nie można było udowodnić (sfalsyfikować), więc uczeni głównego nurtu z góry odrzucili tę teorię, która – jak wiemy obecnie – jest prawdziwa. Myślę, że bardzo podobnie jest z psychoanalizą, której, z braku dobrej metody, nie potrafimy udowodnić w sposób niepodważalny, ale która po prostu działa i jest spójna z obserwacjami psychologów znających ten nurt.
Miękkie dowody
Na szczęście istnieją realne dowody na słuszność psychoanalizy. A w każdym razie bardzo solidne przesłanki. Niestety, nie da się udowodnić założeń, jakimi jest choćby podział psychiki na id, ego i superego. To teoria, weryfikować możemy jedynie jej efekty. Ale i to przychodzi z trudem, bo jak niby mielibyśmy naukowo zbadać kompleks Edypa? W końcu spytanie się w kwestionariuszu: "Czy we wczesnym dzieciństwie odczuwałeś kazirodczy pociąg do własnej matki, który potem wyparłeś?", kompletnie nie ma sensu. Na szczęście możemy zaobserwować sytuację zbiegu nienamacalnej z natury psychiki i w pełni namacalnego ciała. Na styku medycyny i psychologii znajduje się psychosomatyka, czyli nauka o tym, jak psyche oddziałuje na ciało.
Psychoanalitycy zauważyli, że astma oskrzelowa jest wyrazem wewnątrzpsychicznego konfliktu między zależnością a wolnością. Z czysto medycznego punktu widzenia nic takiego nie powinno mieć miejsca. Jak jednak wytłumaczyć fakt, że dzieci przebywające na oddziale szpitalnym dostają więcej ataków, kiedy są w towarzystwie swoich matek, niż kiedy są same? Fakt ten nie dowodzi słuszności psychoanalizy jako takiej, pokazuje jednak, że z tej teorii można wysnuć wnioski, które potem da się zaobserwować obiektywnie. Tym bardziej, że twardogłowa medycyna nie potrafi podać innego wyjaśnienia – nawet gdyby odwołać się do enigmatycznego pojęcia "stresu", należałoby przypuszczać, że więcej ataków będą miały dzieci osamotnione. Idąc dalej, badacze odkryli wiele korelacji między cechami osobowości, które da się uchwycić za pomocą oficjalnych psychologicznych kwestionariuszy, a faktem chorowania na astmę, np. częstsze występowanie zaburzeń lękowych i depresyjnych. Uwzględniając rygorystyczne naukowe metody dowiedziono też, że dzieci mają więcej ataków, kiedy ich matka jest zestresowana, co jest w pełni zgodne z modelem psychoanalitycznym tej choroby i kompletnie niespójne z modelem medyczno-biologicznym.
O dziwo, są to rzeczy bardzo dobrze udokumentowane (przykładowe linki: 1, 2, 3, 4, 5), ale konia z rzędem temu, kto znajdzie w Polsce alergologa mającego tę świadomość. Coś o tym wiem, bo sam miałem problemy z astmą. Kolejne serie odczulania nie potrafiły dać mi realnej, długotrwałej poprawy. Dopiero zrozumienie pewnych wewnątrzpsychicznych zależności pozwoliło mi się tej przypadłości pozbyć i dzisiaj mogę tylko zapytać sam siebie, na cholerę się było tyle kłuć, skoro problem leżał zupełnie gdzie indziej? Tylko, że nikt mi tego wtedy nie potrafił powiedzieć, a jestem przekonany, że i dzisiaj wiedza o psychogennym podłożu astmy atopowej nie jest powszechna. Niestety, dla znakomitej większości lekarzy psychoanaliza wciąż "nie przejdzie".
Dobrze udokumentowana jest też inna zależność, od której tak właściwie wszystko się zaczęło. Freud stworzył podwaliny psychoanalizy, pracując w zakładzie psychiatrycznym, w którym zajmował się m.in. kobietami cierpiącymi na histerię. Eksperymentując z hipnozą doszedł do wniosku, że przyczyną tego zaburzenia jest zablokowanie popędów seksualnych, często na skutek uwiedzenia lub wykorzystania w dzieciństwie przez ojca. Dzisiaj nie używa się już pojęcia histeria, tylko histrioniczne zaburzenie osobowości, co w założeniu miało być mniej seksistowskie, jako że "hysteria" to po grecku "macica", czyli organ wybitnie kobiecy. Sens pozostał jednak ten sam. Metaanalizy przeprowadzone przez Stephena Johnsona skupione były na weryfikacji założeń Freuda i sprawdzały istnienie zależności między diagnozą histronicznego zaburzenia osobowości u kobiet, a "występowaniem u ich ojców takich form zachowań, które można by częściowo scharakteryzować jako uwodzicielskie. (…) Poszukiwano także świadectw na temat takich zachowań u matek albo osób pełniących ich funkcję, które można by z kolei scharakteryzować jako zimno-wrogie, nieobecno-obojętne albo rywalizacyjne" (za książką "Style charakteru"). Przy zachowaniu wszystkich wymaganych naukowo warunków stwierdzono, że 76% weryfikowanych opisów dostarczyło informacji potwierdzających hipotezę uwodzącego ojca, a w 61% znaleziono wystarczająco dużo informacji, by potwierdzić zgodną z założeniami psychoanalizy postawę matek. To wynik bardzo istotny statystycznie, można zadać jednak pytanie – co z resztą badanych? Czy u nich zaburzenia histrioniczne zrodziły się w wyniku innych problemów? Tego oczywiście nie da się dowieść, warto jednak pamiętać, że nie tylko ojcowie uwodzą i wykorzystują swoje córki, czasem robi to ktoś z dalszej rodziny.
Tego typu pośrednich dowodów jest oczywiście dużo więcej. Jest nawet eksperyment, który każdy z Was może wykonać sam w domu. Psychoanalitycy doszli do wniosku, że jąkanie się jest wynikiem agresji, która jest hamowana przez ego i spychana do nieświadomości. Jak to udowodnić? Prościzna. Dla pewności włącz dyktafon (choćby taki z komórki) i spróbuj się jąkać czytając ten tekst. A po chwili skorzystaj z mądrości psychoanalizy i pomyśl o czymś, co Cię naprawdę wkurza. I zacznij czytać ten sam tekst mając w myślach tę złość. Wnioski będą widoczne od razu, ale aby zrobić dobrze panu Popperowi, możesz teraz odtworzyć nagrania w losowej kolejności dowolnym osobom i spytać się, która wersja brzmi bardziej wiarygodnie.
Małpi biznes
Freud stworzył swoją teorię dzięki obserwacji innych osób, często pacjentów psychiatrycznych, oraz introspekcji, czyli monitorowania samego siebie i swoich reakcji. Jeśli by przenieść jednak jego koncepcje na grunt naukowo-filozoficzny, oczywiste stają się ewolucjonistyczne korzenie psychoanalizy. Freud faktycznie znał i cenił prace Darwina, uważając ludzi za z gruntu popędowe zwierzęta, którym jednak udaje się częściowo opanować swoje żądze dzięki skomplikowanemu wynalazkowi, jakim jest kultura. To dzięki kulturze, zamiast wiecznie walczyć i kopulować, jesteśmy w stanie zaprząc nasze pierwotne impulsy do działań konstruktywnych, takich jak miłość, praca, poświęcenie. Jeśli takie założenie jest prawdziwe, naturalnym byłoby, gdybyśmy mogli zobaczyć zakazane przez kulturę tendencje u naszych małpich braci. I w istocie możemy. Kompleks Edypa, czyli wyparte ze świadomości kazirodcze pożądanie wobec rodzica płci przeciwnej (które już opisywałem), dotyczy także szympansów. Młode samce faktycznie próbują kopulować ze swoimi matkami, czując najwidoczniej wobec nich pociąg seksualny. Ich awanse są oczywiście odrzucane, tak jak dzieje się to u ludzi. Drugim aspektem kompleksu Edypa jest też zazdrość o ojca. Młode szympansy też reagują złością i atakują dorosłych samców, którzy próbują kopulować z ich matkami. Małpia "kultura" jest oczywiście do tego dostosowana i agresja malców nie spotyka się z odwetem, a jest raczej przez dorosłych ignorowana. To nic innego jak sytuacja, którą opisał Freud u ludzi. Jedyna różnica polega na tym, że kazirodcze zapędy dzieci są w rozwiniętej kulturze łysych małp – czyli nas – zabraniane i skazywane na banicję w obszary nieświadomości. Ojcowie nie są też atakowani przez swoje zazdrosne o matkę męskie potomstwo, bo w człowieczych cywilizacjach nakazuje się dzieciom "czcić ojca swego i matkę swoją", a przynajmniej okazywać wobec nich uległość. Tym niemniej założenia psychoanalizy znajdują ewidentnie potwierdzenie na gruncie psychologii ewolucyjnej oraz etologii (nauce badającej zachowania zwierząt).
Obalanie psychoanalizy
Pogrzeb psychoanalizy organizowano już wiele razy. Za każdym razem jednak okazywało się, że pogłoski o jej śmierci były nie tylko mocno przedwczesne, ale i kompletnie nieprawdziwe. Psychoanalizę potwierdziły nawet te badania, które w zamyśle miały ją podważyć. Radziecki neuropsycholog Aleksander Łuria prowadził eksperymenty polegające na tym, że poddawał on badane osoby hipnozie i w tym stanie wpychał im do nieświadomości opis jakiejś trudniej do zniesienia traumy. Na przykład serwował studentce bardzo realistyczny opis tego, jak jest gwałcona na cmentarzu. Po usunięciu wspomnień o fakcie bycia zahipnotyzowanym, osoby były przepytywane ze swoich późniejszych snów. Okazywało się, że faktycznie przeżywali w nich wprowadzoną do nieświadomości traumę, co by świadczyło o tym, że wspomnienia mogą być zaindukowane. Były jednak obrobione przez… mechanizmy obronne. Wspomniana studentka śniła o tym, że jest na cmentarzu i ktoś ją napada, ale zamiast penisa wyjmuje ze spodni… nóż. W efekcie kobieta nie była gwałcona, a jedynie obrabowana, co z pewnością było łatwiejsze do przyjęcia dla jej psychiki. A to był właśnie dowód na obecność mechanizmów obronnych, czyli koncepcji wyrosłych na gruncie psychoanalizy.
Innymi dowodami, które miały zaprzeczyć podejściu psychoanalitycznemu, są badania bliźniąt. Okazywało się w nich, że dzieci mające identyczne geny, ale wychowywane w innych rodzinach, rozwijały niemal identyczną osobowość. Gdyby te wyniki były prawdziwe, zaprzeczyłyby nie tylko psychoanalizie, ale i wszystkim kierunkom psychologicznym, które mówią o wpływie różnych czynników na rozwój osobowości człowieka. Jeśli bliźnięta rozdzielone w dzieciństwie rozwijałyby takie same cechy charakteru, znaczyłoby to, że na kształt psychiki człowieka mają wpływ geny, a potem długo, długo nic. W istocie tak wychodziło z badań. Jest jednak jeden szkopuł. Bliźnięta były rozdzielone w "dzieciństwie", ale co to tak właściwie znaczy? Zręby osobowości kształtują się już w pierwszych miesiącach życia i żeby badanie mogło być miarodajne, dzieci powinny być oddzielone zaraz po urodzeniu. I nie są to założenia wynikłe z psychoanalizy – choć są w pełni z nią zgodne – ale powstałe na gruncie badań Mary Ainsworth, która wyróżniła trzy style przywiązania: bezpieczny, nerwowo-ambiwalentny i unikający. Analizując reakcje dzieci na rozłąkę z opiekunem, wykazała, że pewien rozpoznawalny wzorzec osobowości mają już niemowlęta. I jest on na tyle stabilny, że pozostaje niezmieniony u 72% osób dorosłych, co z kolei potwierdziły badania przeprowadzone powtórnie na tych samych osobach po 20 latach. Dowodzi to bardzo prostej rzeczy – badanie podobieństwa cech osobowości u bliźniąt rozdzielonych później niż przy urodzeniu po prostu musi być obarczone olbrzymim błędem, co tłumaczy tak otrzymane wyniki. No i jednak jest spójne z psychoanalizą, zakładającą kluczowy wpływ wczesnodziecięcych doświadczeń na to, jak już dorosły człowiek spostrzega, odczuwa i reaguje na świat.
Trzy prawdy Freuda
Według księdza Tischnera są trzy prawdy: święta prowda, tyż prowda i gówna prowda. Tak też jest z twierdzeniami Freuda. Był to człowiek, który zszedł na nieznany ląd i jako pierwszy go opisał. Był to opis pionierski i dlatego niekiedy mylny. Stąd nieporozumieniem jest traktowanie dzisiaj psychoanalizy jako dzieła wyłącznie Zygmunta Feuda. Jej pionier stworzył podwaliny czegoś, co na przestrzeni lat zostało bardzo udoskonalone, a niekiedy wręcz urealnione. Obecna psychoanaliza jest czymś znacznie szerszym i nieporównywalnie bardziej trafnym niż ta z początków XX wieku. Freud faktycznie dokonał rewolucji w myśleniu o naturze człowieka, zrzucając go z piedestału i kwestionując naszą racjonalność, moralność i przyrodzoną łagodność, które to cechy uznawano wcześniej za oczywiste. Był jedną z trzech osób, które zadały druzgocące ciosy ludzkiemu narcyzmowi. Najpierw Kopernik zdecentralizował Ziemię, potem Darwin zezwierzęcił człowieka, a na końcu Freud zaprzeczył naszemu przekonaniu o własnej racjonalności.
Tym niemniej Freud niekiedy zwyczajnie się mylił. Tak było m.in. z teorią rzekomo kluczowej dla kobiecej natury zazdrości o penisa, co jest przykładem typowej "gówno prowdy". Inne jego tezy po czasie okazały się nie tyle błędne, co mocno przesadzone, stanowiąc świetną ilustrację tischnerowskiej "tyż prowdy". Fazy rozwoju seksualnego w jakimś sensie istnieją, nie są one jednak tak kluczowe dla rozwoju osobowości, jak wydawało się Freudowi. Po latach na gruncie psychoanalizy powstał kierunek zwany teorią relacji z obiektem, który zwrócił uwagę, że głównym czynnikiem kształtującym osobowość człowieka jest nie szeroko pojęta seksualność, a typ i jakość związków między dzieckiem a najważniejszymi osobami w jego otoczeniu. Są wreszcie teorie stworzone przez Freuda, które weszły do głównego nurtu psychologii i pozostają do dzisiaj powszechnie akceptowane. Tyczy się to przede wszystkim mechanizmów obronnych, które dla psychologów klinicznych nie bez przyczyny są typową "świętą prowdą" – one się po prostu sprawdzają i są stosunkowo łatwe do zaobserwowania. Choć, jak już przedtem pisałem, nie dla wszystkich, bo dla pewnego odsetka ludzi subtelności psychiki nie istnieją, tak jak i nie są oni w stanie dostrzec emocji widocznych w mikroekspresjach. Dość powszechnie zapomina się jednak, że mechanizmy obronne nie są zawieszone w próżni, a ich akceptacja oznacza jednoczesne uznanie innych elementów psychoanalizy, takich jak podziały na świadomość, przedświadomość i nieświadomość oraz na id, ego i superego.
Szukając danych weryfikujących prawdziwość psychoanalizy, warto zauważyć, że ona po prostu działa. Potwierdzają to nawet sceptycznie nastawieni klinicyści, korzystający na co dzień z całej gamy opracowanych przez Freuda mechanizmów obronnych (które opisywałem tu, tu, tu i tu). Tak więc – mimo że nie możemy zweryfikować  konkretnych założeń psychoanalizy – sam fakt, że możemy dzięki niej efektywnie zrozumieć ludzi i zmienić ich sposób odczuwania świata, jest silnym argumentem za jej słusznością.
Czy banan to tylko banan?
Co do samego Zygmunta Freuda, to jedno trzeba powiedzieć sobie otwarcie – to był człowiek zaburzony. Tak, właśnie ZABURZONY. I bardzo dobrze, bo tylko dzięki temu mógł odkryć takie mechanizmy jak kompleks Edypa, który dotykał go w bardzo dużym stopniu i który to proces dostrzegł we własnym umyśle dzięki introspekcji. Freud był osobowością narcystyczną i to bardzo psuło jego relacje z innymi. Uważał się za nieomal nieomylnego i nie znosił sprzeciwu. Zraziło to prawie wszystkich jego uczniów. Był też hipokrytą, a przynajmniej nie potrafił zdobyć dystansu wobec własnych zaburzeń. Do jego największych przewin należy na pewno to, że uwiódł (psychicznie) własną córkę Annę, którą namaścił na swoją kontynuatorkę. Anna Freud wniosła spory wkład w rozwój psychoanalizy, jednak opiekując się ojcem, nigdy nie oddzieliła się od niego i nie wyszła za mąż. Historia tej "pary" stała się nawet inspiracją dla dowcipu: Anna mówi do ojca "Wiesz tato, dzisiejszej nocy śniło mi się, że idę ulicą i spotykam młodego mężczyznę, który daje mi banana. Ale jego banan był zielony i niedojrzały, więc oddałam mu go i poszłam dalej. Potem spotkałam starszego mężczyznę i on też dał mi banana. Ale jego banan był ciemny i przejrzały, wiec oddałam mu go i poszłam dalej. I wtedy spotkałam ciebie. I ty także dałeś mi banana. Twój banan był żółty, dojrzały i bardzo smaczny. Co to może znaczyć?" Na to Freud odpowiada: "Wiesz córciu, czasami banan to tylko banan."
Co chcę przez to powiedzieć? Tylko tyle, że Feud był zarazem geniuszem, jak i człowiekiem zaburzonym, który nieraz przeczył własnym odkryciom. Kiedyś przyszedł do niego człowiek, który zaoferował się, że będzie prowadził badania, aby udowodnić twierdzenia psychoanalizy. Wtedy Freud odpowiedział mu, że psychoanaliza nie potrzebuje dowodów. I było to zrozumiałe o tyle, że dziś już wiemy, iż część twierdzeń po prostu nie miała szans się potwierdzić, bo zwyczajnie była błędna. I pewnie Freud też to przeczuwał, ale jako narcyz nie mógł pozwolić sobie, aby ta prawda wyszła na jaw. Przeczyłoby to bowiem wrażeniu nieomylności, które tak bardzo chciał zachować. Dlatego warto wiedzieć, że była to postać rozdarta i niejednoznaczna, w pewnym sensie tragiczna. Wiele wniosła, ale był to początek drogi – zwanej psychoanalizą – a nie jej koniec. Trzeba pamiętać o tym, co znaczącego faktycznie odkrył Zygmunt Freud, ale powoływanie się na niego jak na wyrocznię po prostu nie ma sensu.
Sztuka życia
Jak to właściwie jest z tą całą psychoanalizą? Skomplikowanie, jak to w życiu. Są rzeczy genialne w swej trafności, ale też zwyczajnie błędne, mylne lub naciągane. I nie ma jednoznacznej metody, aby w laboratoryjnych warunkach oddzielić ziarno od plew. Tu sprawdza się stare porzekadło, że mądrość zaczyna się tam, gdzie kończy wiedza. Można wylać dziecko z kąpielą i wywalić psychoanalizę do kosza jako nienaukową. Ale byłoby to strasznym samookaleczeniem, bo w realnym świecie istnieje nie tylko to, co udało się jasno udowodnić, ale też to, czego (jeszcze) się nie udało. Tym niemniej psychoanaliza nie jest zawieszona w próżni, ani nie odwołuje się do mistyki. Istnieje sporo przesłanek zbadanych z naukową rzetelnością, które potwierdzają jej hipotezy. Wielu jest też praktyków, którzy z powodzeniem używają tej metody lub doświadczyli jej na sobie, a do tej ostatniej grupy zaliczam się ja sam. I nie wstydzę się o tym mówić, bo jedyne, czego powinniśmy się wstydzić w tym kontekście, to zamknięty, dogmatyczny umysł. Bo w istocie potęga nie tkwi w mistycznej "podświadomości", ale też nie ma jej w ignoranckiej "nieświadomości" (…tego co wykracza poza główny nurt nauki).
PS. Do tematu psychologii głębi wrócę w kolejnym wpisie, w którym postaram się pokazać, jak można zrozumieć pozorny chaos ludzkiej psychiki.