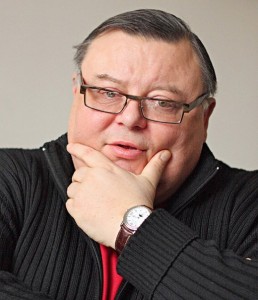 Wygląd zewnętrzny. Dla wielu to powód do dumy – jeśli uważają się za atrakcyjnych, dla innych źródło kompleksów i wstydu. Ze wszystkich cnót i zalet, to właśnie ta cecha wybiła się na pierwszy plan, stając się swoistym fetyszem współczesnego świata. Nie wyglądasz – nie istniejesz, prosta zasada mediów, ale i w coraz większym stopniu także ogółu społeczeństwa. Z perspektywy uduchowionego humanisty… nie wygląda to najlepiej.
O tym, że wygląd fizyczny jest filarem kultury zachodniej, nie trzeba chyba nikogo przekonywać. Wartościowania pod względem tej cechy doświadczamy już od najmłodszych lat. Tak często można usłyszeć sentencję: "jakie ładne dziecko". Potwierdzają to także badania psychologii społecznej. Według nich liderami grup w przedszkolach i szkołach z reguły są dzieci wyróżniające się urodą. Także wychowawcy faworyzują urodę. Choć panie opiekunki wyraźnie temu zaprzeczały, badacze wykazali, że dają się one uwieść wyglądowi swoich podopiecznych, wyżej oceniając dzieci "ładne".
Badania były oczywiście … amerykańskie. Tam kultura wyglądu dominuje już od dawna, siejąc spustoszenie w umysłach tego generalnie niezbyt urodziwego społeczeństwa. Do Polski zaczęła wlewać się wraz ze zmianą systemu na kapitalistyczny. Dziś można już powiedzieć, że przeszczep się udał, choć jeszcze nie tak dawno amerykańskie zachodni kult piękna był nam stosunkowo obcy. U mnie w podstawówce przywódcą grupy był chłopak niski, zezowaty i obcięty "na garnek". Jednak budził sympatię i był dobrym kumplem, co w tamtych czasach było najważniejsze. Dzisiaj pewnie musiałby uznać swoją "marność" i pogodzić się z zepchnięciem na boczny tor.
Może to tylko moje jednostkowe wrażenie, ale warto porównać też gwiazdy dzisiejsze i te, które wschodziły 20 lat temu. Taki na przykład Wojciech Mann zapewne nigdy nie dostałby szansy na zaprezentowanie się w telewizji. Podobnie nie wyobrażam sobie sukcesu Kazika Staszewskiego, Jerzego Owsiaka czy kilku innych ludzi mających coś do zaprezentowania, a nie mieszczących się w głównym kanonie urody. Dzisiaj trzeba wyglądać, bo bez tego nie da się skutecznie zainteresować serwisów plotkarskich, bez których ogólnopolska kariera wydaje się co najmniej trudna, jeśli w ogóle możliwa. Mamy więc zalew płytkich gwiazdek nie mających nic do powiedzenia, których głównym osiągnięciem jest posiadanie klasycznej urody, która to cecha pozwoliła im wystąpić w jakimś serialu lub nagrać jedyny w ich karierze przebój lata.
Dzisiaj po prostu nie wypada nie być pięknym. Dochodzi do kuriozalnych sytuacji, że w filmach biograficznych główni bohaterowie stają się ikonami urody, choć w realnym życiu byli od tego bardzo odlegli. Z jednej strony masowa widownia chodzi do kina nie po inspirację do własnych przemyśleń i spotkanie z inną odsłoną realnego świata, ale po to, aby przez chwilę poprzebywać ze swoimi idolami. Choć może nawet bardziej pasuje tu nieco infantylne określenie "ponapalać się na nich". Z drugiej strony, co znamienne, ludzie nie ceniliby danej osoby tak bardzo, gdyby nie była urodziwa. Wszystko dlatego, że uroda stała się najbardziej oczywistym synonimem wartościowości w dzisiejszym świecie. Bo czy "piękny umysł" byłby tak samo piękny z twarzą prawdziwego Johna Nasha?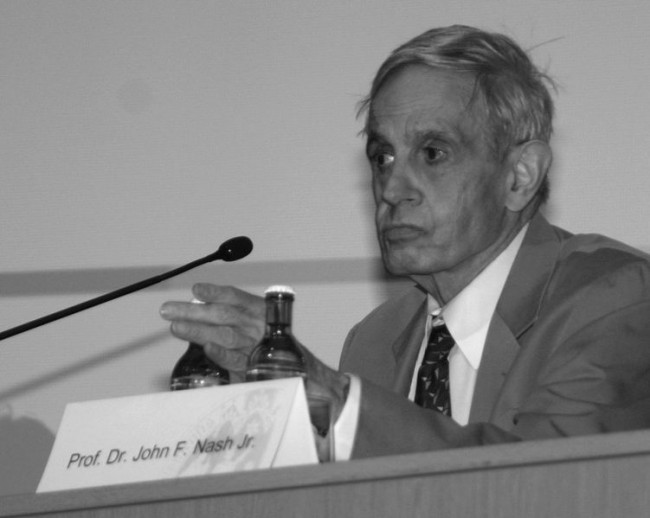 Jednak czy wygląd naprawdę ma znaczenie dla sukcesu w codziennym życiu, także poza świecznikiem? Badania – znowu amerykańskie – pokazują, że tak. I jest to wpływ niebagatelny, bo przekładający się wprost na pieniądze. Statystycznie zarobki menadżerów w USA są tym wyższe, im ktoś jest bardziej atrakcyjny. Badania polegały na pokazywaniu zdjęć managerów dużej liczbie osób badanych w celu obiektywnego określenia stopnia urody delikwenta. Potem korelowano uzyskane wyniki atrakcyjności ze średnimi rocznymi zarobkami danego pracownika. W przytoczonym badaniu podskoczenie o jeden stopnień na pięciostopniowej skali atrakcyjności powodowało średni wzrost rocznych zarobków o ok. 10 tys. dolarów. Tak więc, co by nie mówić, wygląd jest w cenie.
Właściwie trzeba powiedzieć, że od zawsze był. Przynajmniej w przypadku płci (nomen omen) pięknej, bo jeszcze dla naszych babć mężczyzna musiał być "tylko odrobinę piękniejszy od diabła". Stara sentencja mówi, że "kobieta musi wyglądać". Mężczyźni w przeważającej części są wzrokowcami i bardzo jednoznacznie koncentrują się na urodzie. Kobieta, która nie jest atrakcyjna i zadbana, dość szybko wypada poza zakres zainteresowań kolegów. Od mężczyzn wygląd nie był nigdy wymagany w tak wielkim stopniu. Oni mieli być przede wszystkim zaradni i waleczni, aby zapewnić byt rodzinie. Dzisiaj jednak role kobiety i mężczyzny bardzo się zbliżyły i coraz częściej faceci przypominają płeć piękną pod względem skupienia na pielęgnowaniu własnej urody. Co prawda nie mogą się jeszcze malować (wciąż byliby wyśmiani), ale ten moment nie wydaje się wcale tak bardzo odległy. Tu jednak pojawia się paradoks – współczesny ideał męskości musi być bardzo muskularny. Szkopuł polega na tym, że aby go osiągnąć należałoby spędzać codziennie po kilka godzin na siłowni, tak jak zawodowi modele. A jak to się ma do zaradności, czy przysłowiowego budowania domu? Nijak, wizualne pozory męskości zjadły jej esencję.
CDN