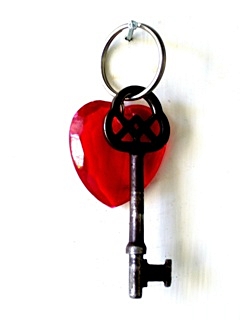 Zadziwiające jest to, jak bardzo ludzie chcą być kochani, a jednocześnie jak bardzo nie rozumieją istoty tego uczucia.  Pożądamy miłości, oglądamy ją w kinie, wspominamy te minione i marzymy o kolejnych. Coraz częściej traktujemy ją jednak jako kwestię przypadku, utożsamiając z chwilowym zauroczeniem. Lub jeszcze inaczej – redukujemy do pojęcia udanego pożycia seksualnego, na zasadzie, że "grunt, aby w łóżku się układało". Niestety taka miłość to tylko wykrzywiony obraz uczucia, które – choć tak pożądane – jest doświadczeniem dużo głębszym, a przez to trudniejszym do osiągnięcia.
Współczesny nam świat niestety nie sprzyja miłości. Żyjemy szybko, bez czasu na refleksję, na wsłuchiwanie się w siebie i w drugą osobę. Sukces życiowy coraz bardziej utożsamiany jest z bogactwem i podziwem społecznym, coraz mniej z prawdziwym samorozwojem, z pogłębianiem swojego człowieczeństwa. Atrybutami "człowieka sukcesu" są już nie tylko dom i samochód, ale także bywanie w znanych klubach, pokazywanie się w otoczeniu popularnych ludźmi, wielu znajomych "na Facebooku". Ale jest jeszcze jedna kluczowa cecha – piękna kobieta/przystojny partner u boku. Nie chodzi jednak o związek uczuciowy, ani nawet o podobanie się sobie nawzajem. Esencją jest po prostu posiadanie wartościowego partnera. Przy czym "wartościowość" nie jest tutaj liczona jakimiś psychologicznymi czy filozoficznymi kategoriami. Nie, ona w dzisiejszym świecie coraz bardziej staje się jakimś abstrakcyjnym przelicznikiem – średnią z ocen innych ludzi. Miłość w swojej współczesnej, zdegradowanej formie jest pewnego typu transakcją handlową – ludzie dobierają się w pary z najlepszym możliwym partnerem, czyli z takim, który prezentuje najwyższą średnią z wyglądu, prestiżu, pozycji społecznej i przydatności dla naszego dobrego samopoczucia.
Ostatecznie związek staje się układem dwóch osób, które dobiły targu. Czasem umowa obowiązuje całe życie, jednak przeważnie tylko chwilę. Nawet jeśli "miłość" przypieczętowana jest ślubem, w środku najczęściej jest pusta. Tą pustkę można zalewać w różny sposób – zdrady (przyznaje się do nich większość ludzi), sentymentalizm, masochizm, projekcje, wyparcie i różne inne mechanizmy obronne są tu w powszechnym użyciu.  Czasem też związki udaje się scementować dzięki dzieciom lub korzystnym układom materialnym. Utkwiło mi w pamięci, jak jedna z osób z mojej rodziny próbowała mnie swatać z pewną bogatą dziewczyną. Intencje miała dobre, bo sama hołdowała zasadzie, że "jak są pieniądze, to w związku się układa". To prawda – pieniądze potrafią na tyle uprzyjemnić życie, że człowiek nie ma czasu myśleć o rzeczywistych problemach, o sobie, ani o partnerze. Tylko co to wtedy za związek?
Wróćmy jednak do samej miłości. Problem z nią polega na tym, że… trzeba nad nią pracować, a często trzeba się jej po prostu nauczyć. Musimy jednak na początek oddzielić miłość rozumianą jako głębokie uczucie zespolenia i więzi, od silnego – ale z natury płytkiego – uczucia zakochania. W tym wpisie chciałbym skupić się na głębokiej miłości, zakochanie zostawiając sobie na inny. Ale czym tak właściwie jest miłość? Trudno o jakąś ostateczną definicję, ale z pewnością rację ma Fromm pisząc, że to głębokie uczucie więzi między ludźmi, przełamujące uczucie ludzkiego osamotnienia. To stan, w którym cele i problemy drugiej osoby są równie ważne jak własne,  a nasze szczęście zależy od szczęścia drugiej osoby. To także uczucie zespolenia, w którym jesteśmy pełniej samymi sobą będąc razem, niż osobno.  Jest to też stan rozwoju – ruchu a nie spoczynku. Miłość głęboka jest produktywna, jest stanem ciągłego rozwoju. Kiedy przestajemy się rozwijać, przestajemy nawzajem się zaskakiwać i intrygować, miłość zamiera, przeistaczając się w przywiązanie.
Tak więc ludzie chcą być kochani. I to bardzo. Nie zdają sobie jednak często sprawy, że być kochanym, to tylko połowa miłości – drugą jest kochać. O ile każdy chciałby, aby ktoś go kochał, o tyle mało kto potrafi zaoferować to drugiej osobie. A jeśli już potrafi, to często w przesadny sposób, zakochując się miłością bałwochwalczą, a nie partnerską (czyli taką z której obie strony wychodzą wzmocnione, pełne życia i siły).
Przyjrzyjmy się ludziom dookoła. Ilu z nich tworzy szczęśliwe, stabilne związki. I nie mi chodzi tu o jakieś statystyczne badania, bo ludzie potrafią oszukiwać samych siebie. Masochistka powie, że jest szczęśliwa z mężem alkoholikiem, a drobnomieszczanin po prostu nie przyzna się przed kimś obcym do własnego nieszczęścia. Pozostaje obserwacja. W rozmowach z sensownymi ludźmi (przynajmniej moim zdaniem, a byli to m.in. praktykujący psychoterapeuci) dochodziliśmy zawsze do wniosku, że co najwyżej 10%. Zobaczcie sami, jak mało jest starszych osób, które wciąż odnoszą się do siebie z szacunkiem i potrafią trzymać za ręce lub wspólnie bawić.
Dlaczego tak jest? Powodów, które odgrywają rolę w poszczególnych przypadkach jest wiele. Z czasem pewnie będę opisywał różne z nich. Ale tym razem przypatrzmy się temu najbardziej bazowemu – ludzkiej niedojrzałości.
Niestety nie rodzimy się ze zdolnością do dojrzałej miłości. Na początku jesteśmy dziećmi, które potrafią tylko być kochane. W psychoanalizie mówi się o fazie "narcyzmu pierwotnego". Jest to czas, kiedy  w świadomości dziecka świat jest jeszcze niezróżnicowany i służy tylko temu, by zaspokajać jego potrzeby. W ciągu dalszego rozwoju otoczenie staje się już podzielne na różne elementy – dobre i złe, ale dalej zdolność do odczuwania miłości jest tylko jednostronna. Dziecko ma (a przynajmniej powinno mieć) świadomość, że "jestem kochany, za to że jestem". Poczucie, że jest się kochanym przez matkę jest bierne. Nie trzeba nic robić, żeby na tą miłość zasłużyć – wystarczy być, być jej dzieckiem. Na tym etapie dzieci jeszcze nie kochają – przyjmują tylko z radością i wdzięcznością to, że są kochane. Jednak z czasem zaczyna rozwijać się świadomość, że miłość można wzbudzić swoim własnym działaniem. Dziecko zdaje sobie sprawę, że może czynnie sprawiać radość swoim rodzicom – dając im rysunek, deklamując wierszyk, pomagając w czymś lub rozweselając smutną mamę. Wtedy w małym człowieku po raz pierwszy obok miłości biernej, tworzy się miłość produktywna, nakierowana na drugiego człowieka. Są to początki miłości dojrzałej, w której dawanie jest równie przyjemne jak dostawianie. Z czasem młody człowiek przezwycięża swój egocentryzm i druga osoba przestaje być jedynie środkiem do zaspokajania własnych potrzeb. Jej cele zaczynają być równie ważne jak własne. Kochać z czasem staje się czymś ważniejszym niż to, że samemu jest się kochanym. Dzięki temu człowiek może opuścić swoją więzienną celę samotności i izolacji zbudowanej z egotyzmu i narcyzmu. Pierwotne "kocham cię ponieważ cię potrzebuję" ewoluuje w dojrzałe "potrzebuję cię, ponieważ cię kocham".
Niestety, to tylko opis tego jak powinno być z psychoanalitycznego punktu widzenia – relacja z tego, co jest zdrowe, ale niekoniecznie powszechne. W praktyce życie podkłada nam nogi od samego początku i bardzo wielu z nas nie jest w stanie przejść przez rwącą rzekę dzieciństwa suchą stopą. Niestety mało jest ludzi, którzy mieli szczęście urodzić się i wychować w kochających się, prawdziwych i zdrowych rodzinach. Reszta z nas miłości musi się douczyć w dorosłym życiu. Ale nie jest to niemożliwe. Choć trudne i wymagające poświęceń, to jednak realne i rozwojowe. Jednak na początku trzeba zdać sobie sprawę z tego, czego się nie umie.
Kiedy człowiek nie potrafi przezwyciężyć swoje egocentryzmu, pragnie tylko miłości biernej – tego, aby czuć się kochanym. Swoją niedojrzałość emocjonalną traktuje jako rzecz naturalną i od partnera oczekuje tego, czego oczekiwałby od matki czy ojca. Ponieważ ludzie często dobierają się w pary będące na zbliżonym poziomie samorozwoju, nierzadko takie archaiczne potrzeby pojawiają się z obu stron naraz. Wtedy związek zaczyna przypominać konflikt dwójki dzieci, z których każde uparcie próbuje wskoczyć drugiemu na kolana. Tego rodzaju ludzie potrafią być bardzo czuli i uroczy, w czasie w którym próbują wzbudzić miłość u drugiej osoby. Całkiem często można spotkać mężczyzn "czarusiów" lub "słodkie" dziewczynki, które poprzez swoje uwodzicielskie zachowanie wysyłają niejawną, choć pustą obietnicę miłości. W zasadzie nie kierują nimi złe intencje – w czasie zakochania naprawdę potrafią chwilowo przyjmować perspektywę drugiej osoby, utożsamiać się z jej dążeniami. Ale ostatecznie, kiedy przychodzi codzienne, normalne życie, czar gdzieś pryska i wychodzi na jaw prawdziwe, niedojrzałe oblicze.  Wtedy ujawniają się dziecięce dążenia, oczekujące jednostronnej, matczynej opieki, uwagi, troski i podziwu. Okazuje się w głębi, pod pozorami cudownego obiektu miłości, cały czas czaiło się bezradne dziecko, wraz ze swoimi potrzebami i zagubieniem.
Nieświadomym celem ludzi o tej konstrukcji psychicznej jest być kochanym, a nie kochać. Jeśli taka osoba znajdzie odpowiednio czułego i opiekuńczego partnera, czuje się bezpiecznie i pewnie, potrafi rozkwitnąć i w efekcie przejawiać dużo wdzięku i uczucia. Dlatego tak łatwo może wprowadzić innych w błąd swoim zachowaniem. Jednak prędzej czy później zauroczenie przemija, a wtedy partner tej niedojrzałej osoby okazuje się nie być wcale taki idealny, jak początkowo myślała. Zaczyna ujawniać też swoje potrzeby, nie podziwia bez ustanku, ma też własne życie. Zwyczajnie nie spełnia niebotycznie wysokich potrzeb swojego niedojrzałego partnera. Wtedy zaczynają się kłótnie, konflikty, fochy i obrazy. Ten cudowny partner, który tak długo był zastępczą matką/ojcem, zaczyna w końcu przejawiać własne naturalne potrzeby – też chce być kochany i traktowany z uczuciem. Może nie ma ochoty ciągle podziwiać, pocieszać, przytulać, może po prostu nie chce wybaczać zdrad i mniejszych niegodziwości osoby niedojrzałej. To już dla dużego dziecka za dużo – czuje się głęboko rozczarowane tą zdradą ze strony swojego partnera. Choć samo jest niedojrzałe, uważa, że to ono kocha prawdziwą miłością, a ta druga, buntująca się strona, jest nieczułym egoistą i tyranem. Wszystko, co odbiega od zachowania kochającej matki wobec uroczego dziecka, jest uważane na dowód braku miłości. Ostatecznie to owa niedojrzała osoba czuje się potraktowana nieuczciwie i gorzko narzeka na niewdzięczność partnera.
Czy związek z taką osobą może się mimo wszystko udać? W pewnym stopniu, w pewnych szczególnych okolicznościach – tak. Jeśli matka owej niedojrzałej osoby rzeczywiście kochała ją, otaczała szczególną opieką, będzie ona szukała do stałego związku partnera o macierzyńskim, opiekuńczym usposobieniu. Najczęściej jest to relacja łącząca niedojrzałego chłopca z nadmiernie dojrzałą, opiekuńczą partnerką. Jeśli kobieta będzie umiała zadowolić się jednostronnym dawaniem opieki, a taki "złoty chłopiec" ma pewne szczególnie pożądane cechy (talent, dające poczucie bezpieczeństwa pieniądze), taki związek może w miarę sprawnie funkcjonować. Tym bardziej o ile ów "golden boy" będzie potrafił ukryć swoje zdrady lub jego żona mu je wybaczy. Gorzej, kiedy przyjdą życiowe kłopoty. Wtedy nadejdzie czas konfliktów, niepokoju lub stanów depresyjnych. Jednak nawet kiedy wszystko układa się jak należy, żaden z partnerów nie jest w stanie osiągnąć głębszego samorozwoju, poczuć pełni życia i głębi miłości.
Czy jest jakaś ucieczka od tego smutnego losu? Tak, ale nie jest to łatwa droga. Do tego, każdy musi ją przejść sam, wzdłuż nitki swojego własnego życia. Potrzeba jednak wiele samozaparcia i… systematycznej, trudnej pracy nad sobą. Czy istnieją jakieś uniwersalne wskazówki, którędy podążać? Tak, ale o nich napiszę już innym razem.
Powiązany wpis – "Sztuka kochania"