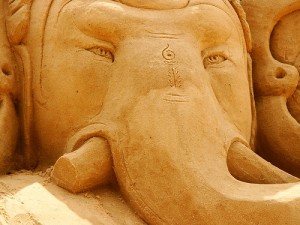 Czy wiara w Boga jest ludziom przyrodzona? A może jest formą mentalnego wirusa, który wypacza naszą naturalną perspektywę patrzenia na świat? Czy wiara więcej daje, czy odbiera? Dlaczego Bóg w oczach jednych jest mściwym, karzącym starcem, a w oczach drugich miłosiernym i zawsze wybaczającym ojcem? Co się dzieje w umysłach ludzi, którzy wyrzekają się religii? Czy wiara w Boga może być skutecznie zastąpiona przez inne formy duchowości? To ważne pytania, na które można starać się odpowiedzieć z punktu widzenia psychologii. Co właśnie będę próbować robić w cyklu wpisów pod wspólnym tytułem "Między Bogiem a prawdą".
Jakiś czas temu świat zelektryzowała wiadomość o znalezieniu "ośrodka boga". Oto naukowcy przedstawili dowody, że mamy w mózgu obszar odpowiedzialny za doznania mistyczne, wrażenie kontaktu z absolutem. Dla ewangelizatorów i orędowników powszechnego nawrócenia znaczyło to jedno – wiara w Boga jest człowiekowi przyrodzona, a więc naturalna. Tym samym doszli do wniosku, że w Boga "należy" wierzyć. Ewolucjoniści odpowiedzieli jednak – no dobrze, skoro istnieje "ośrodek boga", to zastanówmy się teraz, jaką ewolucyjną przewagę posiadali ludzie mający tę cechę, jako, że rozpowszechniła się ona w populacji.
Sam fakt posiadania jakiejś genetycznej predyspozycji nie mówi nam jeszcze, że należy jej ulegać. Nawet jeśli kiedyś przynosiło to korzyść naszym przodkom – a w istocie musiało tak być, jeśli cecha ta faktycznie jest typowa dla całego gatunku. Predyspozycji zawartych w naszych genach jest wiele. Jedna z nich mówi na przykład o unikaniu wysokości i także zakodowane jest w naszych mózgach. Na przestrzeni setek tysięcy lat ewolucja premiowała tych, którzy mieli lęk wysokości. Unikali oni bowiem ryzykownych sytuacji, w których mogliby zginąć spadając skądś. Jednak tego typu przekazy genetyczne dają się obejść. Człowiek może przyzwyczaić się do wysokości na tyle, aby nie odczuwać lęku. Mało tego – odrzucenie tej genetycznej predyspozycji do unikania wysokości, poszerza nasze zdolności adaptacyjne i zwiększa życiowe możliwości. Lęku wysokości nie czują alpiniści, piloci, ani budowlańcy pracujący przy budowie dachów. Do pewnego stopnia opanowaliśmy go wszyscy, musząc od dziecka żyć w świecie pełnym wysokich budynków. W innym wypadku każde wyjście na balkon w bloku owocowałoby napadem tego pradawnego lęku.
Tak więc, nawet jeśli religijność jest przyrodzona, nie musi być obecnie rozwiązaniem optymalnym z punktu widzenia ewolucji naszego gatunku. Coś jednak sprawiło, że praktycznie wszystkie kultury wykształciły jakieś formy "sacrum" (świętości) – bogów, demony oraz inne stwory nadnaturalne z jednej strony, a święte miejsca, rytuały i obrzędy z drugiej. Wszystko to splata się w mitach, które łączą postacie, miejsca i sposoby kultu w jeden spójny obraz świata.
Mity mają to do siebie, że wydają się absurdalne. Jednak tylko dla obcych kultur, bo we własnej ich kuriozalność rozmywa się w poczuciu oczywistości. Przypomnijmy sobie na chwilę najbardziej nam znane mity greckie lub nordyckie. Bóg mający kuźnię w wulkanie, krowa wylizująca pierwszego człowieka z lodu – to wszystko brzmi absurdalnie. Jeszcze dziwniej brzmią mity z odległych krain np. te powstałe wśród ludów syberyjskich lub w dżunglach zamieszkanych przez Indian lub Pigmejów. Ale zróbmy na chwilę eksperyment myślowy – wyobraźmy sobie, że żyjemy w ich świecie, który także ma swoje zasady, wcale nie takie jak nam się niekiedy wydaje. Pod żadnym pozorem nie wolno jeść ludzkiego mięsa. Należy czcić naturę, a święte jest wszystko to, co z niej wynika – życie, przemijanie, prokreacja, narodziny i śmierć. Do tego dochodzi kult przodków i ważnych dla naszego życia miejsc – gór, rzek, lasów. Myślę, że nie jest trudno poczuć się na chwilę człowiekiem stamtąd. I kiedy tak siedzimy na jakimś kamieniu w odległej części świata medytując nad harmonią i wszechobecnością praw natury, pomyślmy sobie teraz o dzieworództwie (zarówno Jezus jak i Maryja urodzili się z matek dziewic) lub rytualnym kanibalizmie (picie krwi i jedzenia ciała pod postacią chleba i wina). Czy nasze własne mity naprawdę są bardziej "sensowne", czy tylko bardziej "oczywiste" kulturowo?
No dobrze, ale po co w takim razie powstały mity? Człowiek od zawsze próbował zapanować nad swoim środowiskiem. Tworzył narzędzia i starał się zrozumieć świat. Te cechy stanowią jedną z podstaw naszego człowieczeństwa. Jednak takie pierwotne próby podejmowane na ślepo, przed wykształceniem skomplikowanych narzędzi badawczych, niosły ryzyko pewnego fundamentalnego błędu – antropomorfizacji. Sprowadza się on do nadawanie przedmiotom i wyobrażeniom cech ludzkich.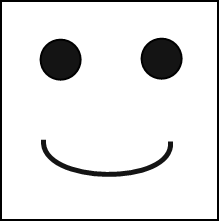 To ważny mechanizm, kluczowy dla ewolucji naszego gatunku. Mamy wrodzoną tendencję, aby w otoczeniu doszukiwać się obecności innych ludzi. Wystarczy na przykład pokazać komuś dwie równoległe kropki i kreskę nieco poniżej, aby każdy prawidłowo rozwinięty umysł zobaczył w nich ludzką twarz. Taka wrażliwość na innych ludzi była kluczowa dla przetrwania. Z jednej strony ułatwiała zauważenie czającego się wroga. A z drugiej pozwalała lepiej rozpoznawać emocje na twarzach współplemieńców. Nie bez przyczyny małe dziecko uśmiecha się do swojej matki – uśmiechnięte dziecko wzbudzało w matce większe przywiązanie. Miało to istotny wpływ na przeżycie w czasach, w których dzieci było dużo i w razie głodu mogły zostać nawet zjedzone przez współplemieńców. Także małpy potrafią zjeść jedno z młodych należących do swojego stada, a z takim na przykład szympansem dzielimy aż 99,6% aktywnych genów. Tak więc tendencja do dopatrywania się obecności innych ludzi w otoczeniu musiała procentować.
Wracając jednak do religii. Ludzie tworzyli swoje pierwsze "teorie naukowe", przykładając swoje własne miary do zewnętrznego świata. Tam, gdzie sprawa była oczywista, żadnego boga w proces wyjaśnianie nie zaprzęgano – kij z przywiązanym kamieniem (maczuga) zabija lepiej niż goły, bo jest cięższy. I tyle. Jednak tam, gdzie sprawa była już mniej oczywista, doszukiwano się ludzkich motywów. Dlatego otaczający nas bogowie byli interesowni i domagali się ofiar, tak jak robiłby to sam człowiek na ich miejscu. Ludzkich cech zaczęto więc dopatrywać się z zwierzętach, słońcu, księżycu, górach i kamieniach. Do dzisiaj ludziom z wielu kultur kratery na księżycu układają się w obraz twarzy. Ale nawet u nas Giewont jako śpiący rycerz czy Siedmiu Mnichów w Pieninach przypominają wcale nie tak dawne czasu, gdy nasi przodkowie czcili dzieła przyrody jako odzwierciedlenia postaci ludzkich. A reszta niezrozumiałego świata poprzez mitologie stała się dziełem tych antropomorficznych postaci.
Były to czasy pradawne, jeszcze zanim do boskich panteonów wkroczyli "przodkowie" – ludzie którzy żyli dawno temu i faktycznie współtworzyli świat, prowadząc wojny lub tworząc zręby kultury. O kulcie przodków i jego psychologicznych korzeniach (a także konsekwencjach) opowiem kolejnym razem. Jednak także ten opisany tutaj pierwotny proces antropomorfizacji ma wielkie znacznie dla współczesnych religii. Świetnie oddał to pewien myśliciel (za Boga nie pamiętam który): "Czy nie jest to dziwne, że główna cecha Boga, jest jednocześnie największą ludzką przywarą?" Co miał na myśli? Pragnienie poklasku.