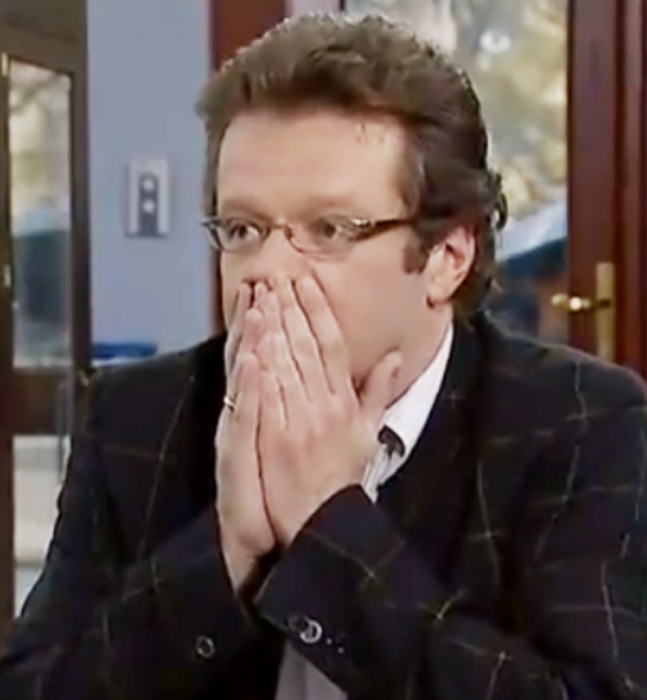 Istnieje wiele psychologicznych zależności, które nie są znane ogółowi ludzi. Wielka szkoda, ponieważ prawdziwe powody różnych problemów są często bardzo odległe od tych pozornych, na które się uskarżamy. Najczęściej dotyczy to kwestii zachowania, ale nieraz także zdrowia. Polska medycyna nie docenia znaczenia czynników psychicznych w powstawaniu chorób. Lekarz alergolog nie ma pojęcia o konfliktach emocjonalnych osoby cierpiącej na astmę, a dermatolog nie zdaje sobie często sprawy z umysłowych powiązań łuszczycy. Przykłady tego typu nieświadomości można by mnożyć. Tymczasem wiele popularnych problemów zdrowotnych ma charakter psychosomatyczny, czyli taki, w którym istotną rolę odgrywa psychika.
Nie trzeba jednak sięgać aż do medycyny, żeby poczuć się zaskoczonym prawdziwymi źródłami znanych problemów. Weźmy na przykład jąkanie się. Wiele osób uznałoby, że to problem dla logopedy i nic tu po psychologu. Nic bardziej błędnego.
Przyjrzyjmy się pewnemu filmikowi, który robi ostatnio karierę w internecie.
Choć Marcin Meller raczej nie ma problemów z jąkaniem się, tu jednak od tego zaczął swoją "wielką wpadkę". Zaciął się na chwilę i wtedy nagle padło znamienne "kurwa". Niby przypadek, ale jednak nie, bo ta sytuacja jest własnie taką mini ilustracja psychologicznego mechanizmu jąkania się. Otóż przypadłość tak powstaje jako efekt uboczny hamowania agresji. Kiedy czujemy wewnątrz destrukcyjny impuls, a jednocześnie go blokujemy, możemy w ten sposób prowokować jąkanie.
Nie wierzysz? Sprawdź sam. Najpierw popróbuj jąkać się tak "aktorsko", na pokaz. Raczej nie brzmi to wiarygodnie, prawda?
A teraz przypomnij sobie jakąś sytuację, która budzi w Tobie złość. Pomyśl o czymś, co naładuje Cię agresją. I w tym stanie spróbuj mówić, jąkając się. Prawda, że brzmi to teraz zupełnie inaczej?
Tak właśnie postępują aktorzy grający według słynnej "metody Stanisławskiego". Poprzez wyobrażenia i wspomnienia wzbudzają w sobie własne emocje, które następnie uwiarygodniają ich postać na scenie. Tak też już od dawna uczy się jąkania aktorów.
Skoro znamy już mechanizm, wypada się zastanowić skąd bierze się ten agresywny impuls. Niestety tu sprawy mocno się komplikują, bo w dużym stopniu z przeniesienia, a to bardzo szeroki i indywidualny temat. Przeniesienie należy do fundamentalnych mechanizmów psychologicznych w ujęciu psychoanalizy. Przenosimy nasze wcześniejsze doświadczenia na sytuacje późniejsze. Te pierwotne wzorce zwykle są w nas zakodowywane w dzieciństwie, często bardzo wczesnym. Ujawniają się później w sytuacjach często tak bardzo odległych od pierwowzoru, że najczęściej nie mamy możliwości sami zdać sobie sprawy, kiedy stajemy się owładnięci przez przeniesieniowe emocje.
Jednak dla psychiki jakiś element teraźniejszości i zapomnianej przeszłości okazuje się podobny i najczęściej to on właśnie zaognia problem, w tym przypadku jąkania się. Dla przykładu – negatywny i krzywdzący ojciec może wzbudzać w dziecku gniew. Aby ten gniew zahamować, dziecko wykształca w sobie mechanizm blokowania impulsu. Oczywiście, aby doszło do jąkania się, muszą wystąpić jeszcze inne czynniki. Niemniej esencja tego mechanizmu jest właśnie taka – zblokowanie agresji.
Mamy więc człowieka, który w dzieciństwie nieświadomie nauczył się hamować gniew. W jego dorosłym życiu tendencja do jąkania się może być w miarę stała, ale najczęściej będzie silniejsza w tych momentach, w których owa pierwotna, nierozładowana złość staje się bardziej dostępna. A dzieje się tak, gdy psychika rozpoznaje podobieństwo sytuacji – wtedy nieświadomość reaguje jak pies Pawłowa i powtarza stary schemat. Obiektywnie osoba i towarzyszące zdarzeniu okoliczności mogą być zupełnie odległe od pierwotnego obiektu i sytuacji, w której został on zapamiętany, ale psychika dopatruje się gdzieś podobieństwa i tym bardziej przenosi stary wzór na nowego człowieka. Zbieżność osób może być nawet bardzo zgeneralizowana, np. może chodzić o postać mężczyzny lub o samą sytuację, że ktoś czegoś od nas wymaga. Grunt, żeby dana sytuacja obudziła stare emocje. Tak więc osoba z przykładu mająca zadawnioną złość do ojca (chyba najbardziej typowy model "jąkały") szczególnie silną tendencję do tej przypadłości może odczuwać w towarzystwie mężczyzn, a najbardziej mężczyzn podobnych w jakimś aspekcie (niekoniecznie fizycznym) do własnego rodzica. Choć w bardziej radykalnych przypadkach sam mechanizm zostaje uogólniony do praktycznie każdej sytuacji powodującej napięcie psychiczne, np. związanej z chęcią uzyskania dobrego odbioru (aprobaty) przez otoczenie, stąd np. występuje nasilenie problemu przy opowiadaniu dowcipów.
Czy więc Marcin Meller poczuł jakiś przypływ hamowanej złości? Tak to właśnie wygląda, bo zaczął się jąkać. Kiedy pozwolił wypłynąć tej złości, jąkać się przestał. A efektem owego uwolnienia była właśnie ta nieparlamentarna "kurwa", która tak rozkosznie rozbawiła Krzysztofa Maternę.