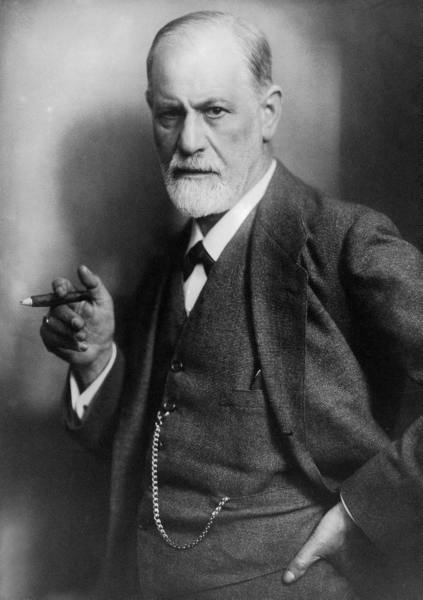 Jest w kulturze powszechnej kilka utrwalonych mitów, które złoszczą mnie niepomiernie, a dotyczą psychologii. Jeden z nich to freudyzm – odnoszenie wszystkiego do Zygmunta Freuda. To trochę tak, jakby komentując każde nowe odkrycie z dziedziny medycyny, pisać, co by o tym powiedział Robert Koch, odkrywca zakaźnych bakterii.
Zygmunt Freud był z pewnością jednym z najgenialniejszych umysłów nie tylko swoich czasów, ale pewnie ludzkości w ogóle. Mówi się, że trzech ludzi zadało druzgoczące ciosy ludzkiemu narcyzmowi – Kopernik decentralizując ziemię, Darwin uzwierzęcając człowieka i Freud odkrywając jego prawdziwe motywy postępowania.
Nie zmienia to jednak faktu, że ojciec psychoanalizy był tylko człowiekiem i w wielu kwestiach się zwyczajnie mylił. Był pionierem, pierwszy zszedł na nieznany ląd. Wiele rzeczy odkrył, wiele opisał. Jednak dysponował tylko swoją własną perspektywą i pewnych rzeczy nie mógł przeskoczyć. Przede wszystkim nie mógł poddać się swojej własnej psychoanalizie – kto by go miał bowiem analizować? Do swoich wniosków dochodził sam, analizując najpierw sam siebie, potem innych. Jednak oczywiste jest, że zdrowa osoba nie dowie się, co czuje ktoś chory – w samym Freudzie były nierozwiązane konflikty i sam odczuwał on pokłosie np. kompleksu Edypa. Paradoksalnie fakt, że Freud miał owe problemy to dla ludzkości wspaniały zbieg okoliczności – jego wybitny umysł mógł je przetrawić i wyrazić w sposób naukowy. To samo z siebie nie mogło go w pełni uzdrowić, ale nowe teorie zainspirowały powstanie nowej dziedziny wiedzy – psychoanalizy. Relacje Freuda z otoczeniem nie były też do końca zdrowe – związał ze sobą swoją najmłodszą córkę, która nigdy nie założyła własnej rodziny. Zraził też wszystkich najbliższych współpracowników, mających czelność mieć choćby nieco tylko inne zdanie niż on sam. Nie ma ludzi nieomylnych.
Równie irytujące jest przeniknięcie do mentalności społecznej wyrazu "podświadomość". Co gorsza, wielu studentów czy absolwentów psychologii posługuje się tym terminem. Wszystko to za sprawą popkulturowych książek typu "Potęga podświadomości". W psychologii mówi się o "nieświadomości", czyli czymś co nie jest uświadamiane. Istnieje jeszcze przedświadomość – czyli twór pośredni zawierający treści jeszcze nie świadome, ale mogące się takimi stać przy pewnym wysiłku. Skąd ta irytacja? "Podświadomość" implikuje też istnienie "nadświadomości" – domniemanego tworu uwielbianego przez pisarzy new age i środowiska mistyczne. Czyli wg tej niepsychologicznej wizji jest coś "pod" – coś niedostępnego, my i coś "nad" – coś duchowego. Niech sobie tam "new-age`owcy" używają pojęć jakich tylko chcą, ale irytujące jest to, że ich pojęcie o dość specyficznym znaczeniu zaczęło w powszechnej świadomości być używane jako pojęcie psychoanalityczne.
Żeby oddać prawdę – terminu "podświadomość" używał Carl Gustaw Jung, który faktycznie nieco odjechał w kierunku mistycyzmu. Szukał on przez pewien czas prawdy w horoskopach, ale raczej nie byłby zachwycony, gdyby wiedział, co się z jego poglądami robi obecnie. W popularnych księgarniach typu Empik na półkach określanych jako "psychologia" leżą książki z astrologii. I różni szalbierze w tych książkach powołują się właśnie na biednego Junga, tłumacząc życiowe perypetie ludzi układem gwiazd.
Trudno się potem dziwić, że psychoanaliza nie ma najlepszej prasy.