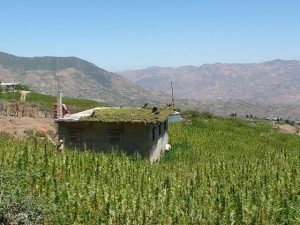 Nie byłem nigdy wielkim zwolennikiem agroturystyki. Swoją opinię to tej formie wypoczynku zmieniłem dopiero po pobycie w Maroku. W tamtejszych górach Rif rolnicy uprawiają jednak głównie… marihuanę :)
W tym jałowym paśmie górskim mało co jest w stanie wyrosnąć. Do wybitnie odpornych roślin należą za to konopie indyjskie. Ich uprawa jest legalna i zgodna z wielowiekową tradycją. Ponieważ jest to kraj islamski, więc picie alkoholu nie było tu nigdy dobrze widziane. Używką miejscowych stał się kif, zwanym u nas haszyszem. Ludzi palących widzi się praktycznie wszędzie – na ulicy, w kawiarni, w sklepie. Oficjalnie nie można mieć przy sobie więcej niż 5 gramów narkotyku. W praktyce tyczy się to tylko przyjezdnych, od których policja może próbować wyciągnąć łapówkę, gdyby okazało się, że przesadzili. Ale jest to zupełnie niepotrzebne, bo jakość tutejszego kifu jest tak dobra, że to 5 gramów to zapas na dobry miesiąc.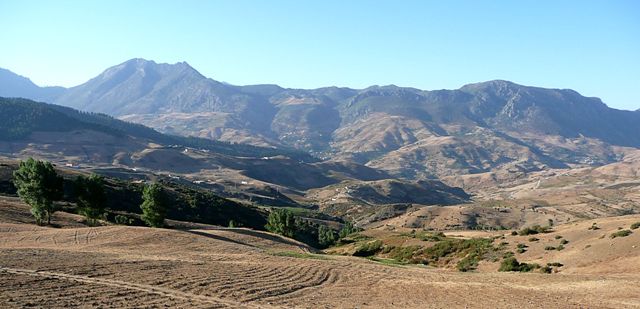 Jedynym z ładniejszych miast regionu jest Szefszawan. Znajduje się tu piękna zabytkowa medyna z labiryntem wąskich uliczek. Wszystkie domy pomalowane są na niebiesko i wyglądają prawie identycznie. Jak sam się przekonałem – może to stanowić pewien problem. Zapomniałem nazwy swojego hoteliku i błądzenie po tych wszystkich pięknych uliczkach w jego poszukiwaniu przewlekło się w bite dwie godziny.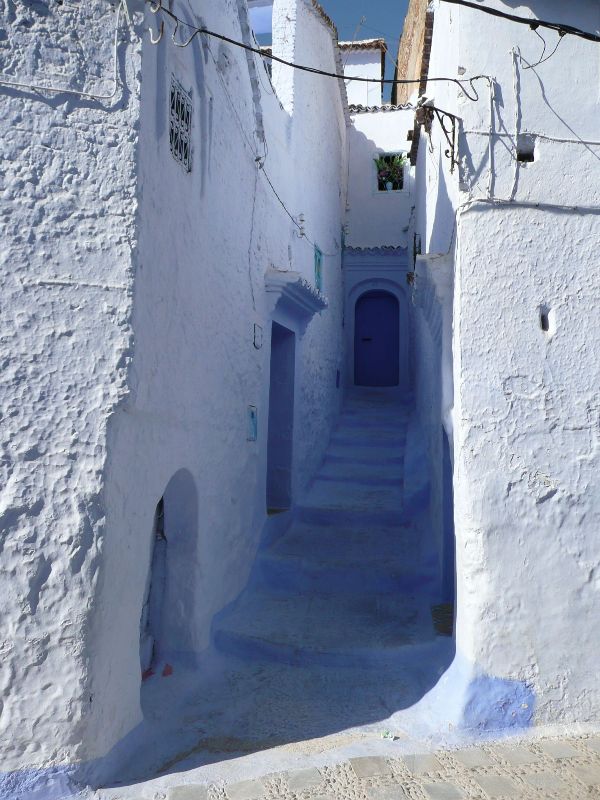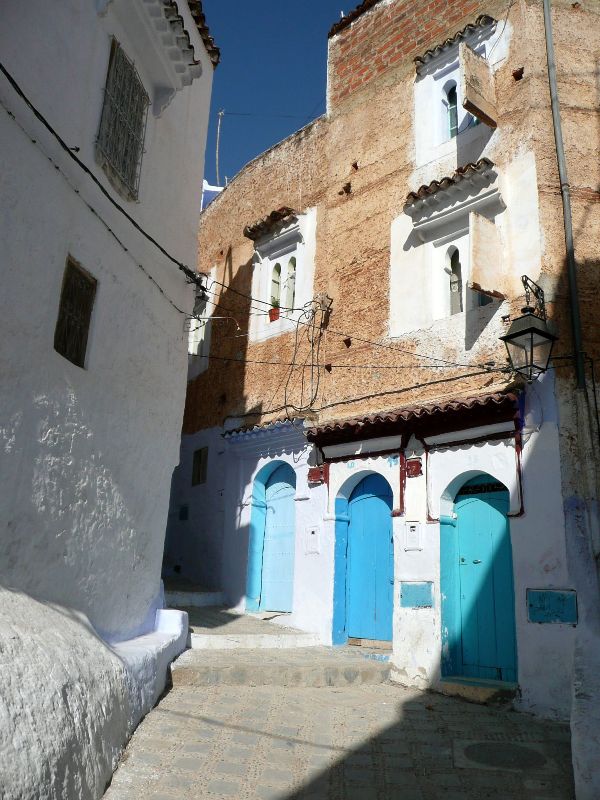 W Szefszawanie jest też twierdza (Kazba), urokliwy ryneczek, meczety, góry w tle, tanie restauracje, kawiarnie i sklepy oraz oczywiście kif – czyli wszystko, co niejednemu podróżnikowi może kojarzyć się z rajem na ziemi.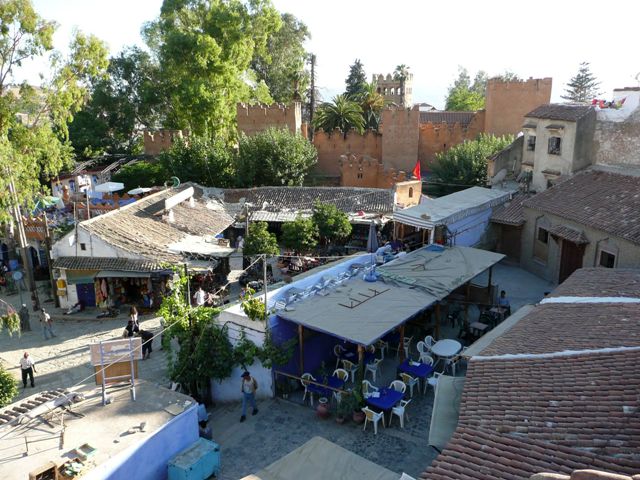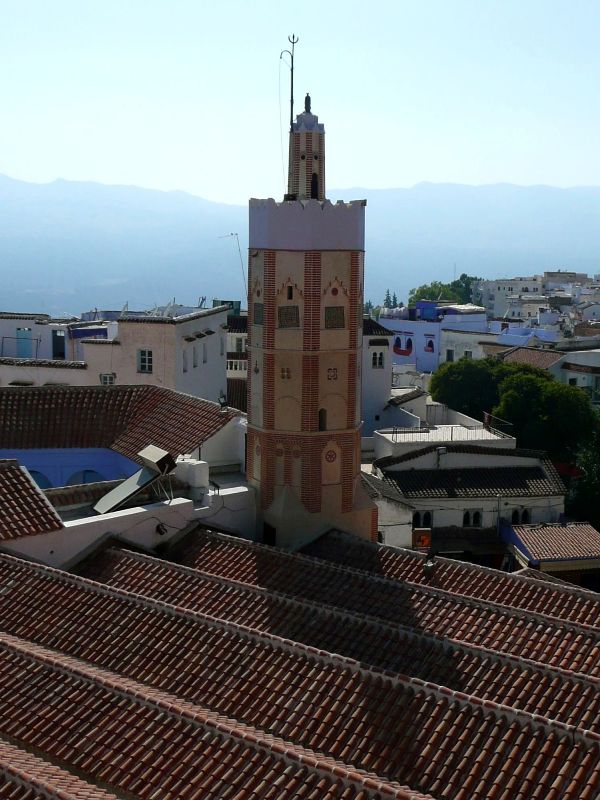 Dzieląc czas na palenie, wylegiwanie się całymi dniami na widokowych dachach tutejszych restauracji i pogawędki ze sprzedawcami dywanów, nie myślałem nawet, że będę miał okazję hmm… osobiście wydoić krowę, której mleko tak bardzo mi smakowało ;)
Generalnie nie jest polecane udawanie się do Ketamy – stolicy lokalnego narkobiznesu. I ja też nie zamierzałem narażać swojego portfela ani aparatu fotograficznego. Jednak pewnego dnia zszedłem na patio hoteliku, w którym mieszkałem, i zobaczyłem grupkę ludzi wybierających się na spacer w góry. Pomyślałem, że fajnie się będzie przejść z nimi i zapytałem siedzącą koło mnie parkę, co planują robić. Odpowiedzieli, że wybierają się właśnie w góry. No to, ciągnąc wątek, pytam się, czy możemy się przyłączyć (byłem tam z dziewczyną). Popatrzyli na siebie i się zgodzili. Jak się okazało – zapytałem się złych ludzi, bo ta dwójka dla odmiany od reszty jechała zwiedzać plantację marihuany.
Po godzinie jazdy grand taxi (samochód w roli autobusu) byliśmy w Ketamie. Dziura jakich wiele, no może nieco bogatsza dziura. Tam Mohamed, bo tak się nazywał nasz nowy znajomy, załatwił dżipa i po chwili jechaliśmy górską polną drogą poprzez ciągnące się po horyzont pola marihuany. Docelowy przystanek – "gospodarstwo agroturystyczne". Generalnie nie różniło się niczym od każdej innej farmy – czy to polskiej, czy marokańskiej. Dookoła domu biegały dzieci, wpadając czasem podczas zabawy w plantację i swobodnie depcząc przyszłe zbiory. Na dachu jak gdyby nigdy nic suszyły się wielkie snopki ziela, a gospodarze opowiedzieli nam o procesie produkcji, zademonstrowali jak się młóci rośliny i wyrabia z nich kif z naturalną obojętnością z jaką polski farmer opowiada o skupie żywca czy dojeniu krowy.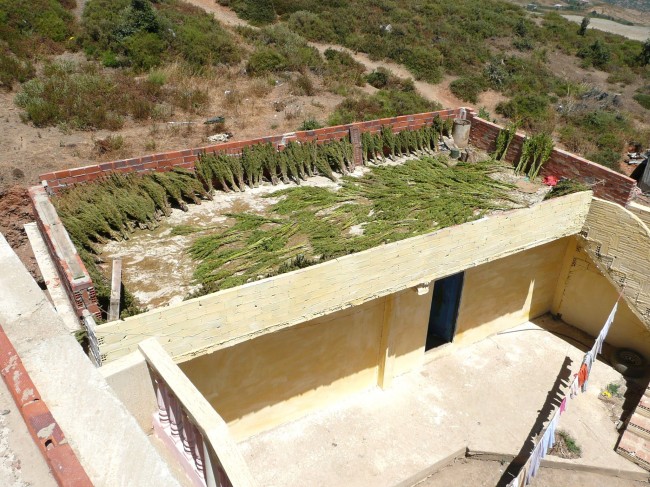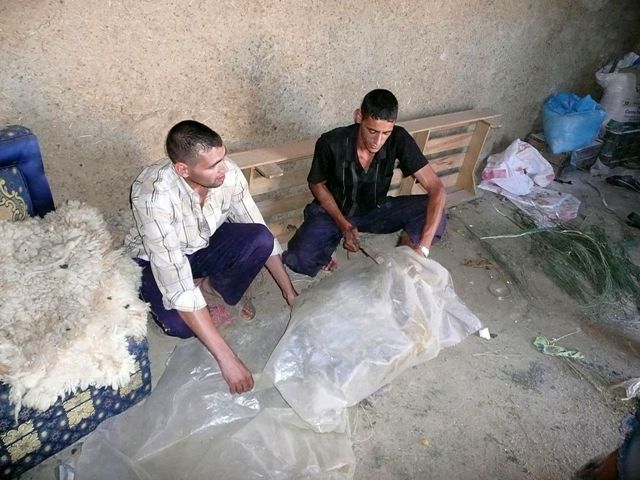 Nie obyło się bez rodzinnego zdjęcia – w polu marihuany oczywiście. Potem przyszedł czas na regionalny obiad ze wspólnej misy. Kaszka kus kus z mięsem i warzywami jedzona rękoma – da się przyzwyczaić. No i oczywiście degustacja lokalnych płodów rolnych. Taaaa, co tu dużo mówić, mleko prosto od krowy, i to po 1,5 zł za litr – w sensie gram :)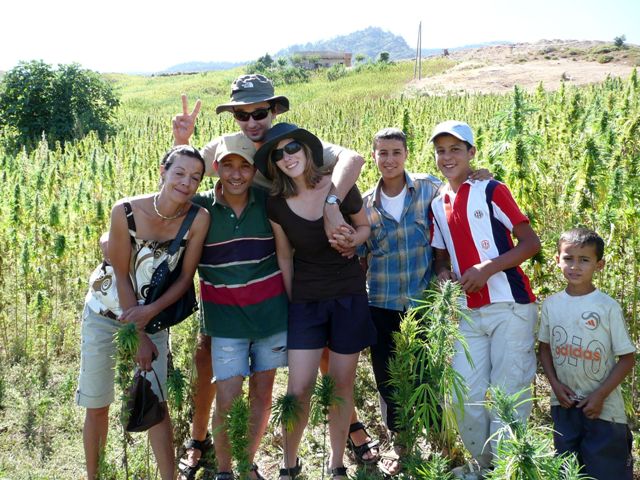 Miejscowi rolnicy hodują marihuanę w sposób tak samo pozbawiony sentymentu, jak polscy buraki. W tym regionie jest to chleb powszedni, znany od dawien dawna i traktowany tak samo, jak u nas alkohol. Za to alkohol uznawany jest w tym islamskim kraju za zło wcielone – szkodliwe zdrowotnie i społecznie. Obie używki mają zupełnie odmienne miejsce w kulturze Polski i Maroka. Co jednym wydaje się gorszące i zabójcze – drugim jawi się jako naturalna i nieszkodliwa rozrywka. Co kraj to obyczaj, co kultura, to tabu…
.