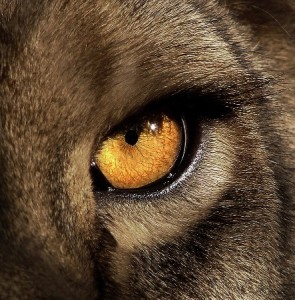 Zastanawialiście się kiedyś, jak to jest, kiedy stoi się po drugiej stronie? Jako ludzie często oceniamy i potępiamy, a czasem wręcz brzydzimy się tymi, których uważamy za odmieńców. Przychodzi nam to tym łatwiej, im bardziej ta druga osoba broni swojej odmienności. Ale co, jeśli ktoś ma przekonanie, że to, co czuje, jest złe, ale nie może inaczej? Jak pogardzać kimś, kto nie może kontrolować swoich tendencji, chociaż by bardzo chciał? A co, gdybyśmy to my byli na jego miejscu? Ten wpis będzie próbą skonfrontowania się z tym, z czym zwykle konfrontować się nie chcemy. Odważysz się?
Kiedy pisałem tekst pt. Z miłości do zwierząt, czułem pewną fascynację przemieszaną z obrzydzeniem. Tematyka była tak odległa od tego, co znam, że wręcz abstrakcyjna. Posuwać konia – no sorry…
Ale jednak są takie osoby. I to nie tylko gdzieś tam za oceanem, ale też tu, w naszym pięknym, katolickim kraju. Tak się stało, że jedna z nich do mnie napisała. Był to bardzo osobisty email, którego się kompletnie nie spodziewałem. W pierwszej chwili nie za bardzo wiedziałem, co z tym fantem zrobić. Ale uznałem, że najważniejsza jest prawda o świecie, a człowiek ten jest jak najbardziej elementem tego świata – nawet jeśli pochodzi z marginesu, o którym większość z nas wolałaby nie słyszeć. Dlatego namówiłem go, aby pozwolił upublicznić swój list.
Tak właściwie było kilka maili, ponieważ nie mogłem nie skorzystać z okazji i nie dopytać, "jak to jest być zoofilem". Wygląda na to, że to wielkie przekleństwo. Ale jest w tym wszystkim coś zaskakującego – potrafię wyobrazić sobie czytelników, mówiących, że to straszna perwersja, a człowiek ten powinien się leczyć itp. Ale… on o tym wie. Każdego dnia zmaga się ze swoimi instynktami, nie potrafiąc jednak do końca wyzbyć się czegoś, co jest tak pierwotne i silne, jak seksualność. Wolałby być inny, ale nie jest – i co ma z tym zrobić? Nie zamierzam w tym wpisie udzielać żadnych odpowiedzi. Wolę, aby pozostały wyłącznie pytania, do których oczywiście można się odnieść w komentarzach i do czego zachęcam. Zaznaczam jednak, że to nie Onet i pewien poziom wypowiedzi jest bardzo wskazany. Oddaję więc głos człowiekowi, który sam czuje się bestią. Ironią losu jest fakt, że po angielsku zoofilię nazywa się także… "bestiality".
"Witam Panie Adamie,
Piszę do Pana, gdyż chciałbym podziękować za artykuł pt. "Z miłości do zwierząt". Odznaczył się Pan niemałą odwagą publikując ten materiał. Czytałem na Facebooku, ile oporów i wątpliwości miał Pan przed jego opublikowaniem. Wcale się nie dziwię – to trudny temat i potężne społeczne tabu. Dzięki Pana pracy zrozumiałem wiele rzeczy, których dotychczas mogłem się tylko domyślać. Pana artykuł pomógł mi spojrzeć na moją przypadłość z dystansu, prześledzić jej etiologię i otworzył mi oczy w wielu istotnych sprawach. W jakiś sposób przyniósł ulgę. Tak, zgadza się, nie będę dalej owijał w bawełnę – cierpię na zoofilię.
Dlaczego piszę, że cierpię na zoofilię, a nie na przykład: "jestem dumnym przedstawicielem mniejszości zooseksualnej"? Ponieważ uważam, że pociąg seksualny do zwierząt jest dewiacją. I choć przez te wszystkie lata poszukiwań nie udało mi się ustalić czynnika, który "pociągnął za spust" i ją we mnie wywołał, a teza o genetycznym uwarunkowaniu zoofilii jest przez naukę odrzucana, to jednak mam wrażenie, jakby tkwiło to we mnie od dnia moich narodzin – niczym nowotwór albo wrodzona wada serca, która czekała, by się uaktywnić. I uaktywniła się.


Wychowałem się w zdrowej rodzinie o dobrej kondycji materialnej. Miałem mądrych i kochających rodziców. Dzieciństwo spędziłem szczęśliwie, w dużym mieście. Jako dziecko nie miałem praktycznie żadnych kontaktów ze zwierzętami (ot, pies na spacerze, kot na dachu itp.), tym nie mniej już we wczesnym okresie dojrzewania zacząłem odczuwać pociąg seksualny do zwierząt – głównie do koni (tzw. ekwinofilię). Już wtedy zdawałem sobie sprawę, że nie jest to normalne, dlatego zdecydowałem się zachować to odkrycie dla siebie. I choć – że tak się wyrażę – "ludzkie samice" również wydawały mi się atrakcyjne, to jednak to, co odczuwałem do zwierząt, było nieporównywalnie mocniejsze. Bardziej instynktowne. Bardziej pierwotne i podprogowe.
Mijały lata. Jako młodzieniec liczyłem, że wraz z rozpoczęciem współżycia z pierwszą dziewczyną mój pociąg do zwierząt minie. Myliłem się. Owszem, potrafiłem czerpać przyjemność z seksu z kobietą, ale nie potrafiłem – jak większość mężczyzn – podzielać zachwytu kobiecymi nogami, piersiami czy pośladkami. Ludzkie ciało po prostu nie było w stanie mnie zafascynować. W zdjęcia koni potrafiłem się wpatrywać godzinami. Swoje późniejsze partnerki dobierałem przede wszystkim pod względem duchowym i intelektualnym, gdyż ich fizjonomia nie robiła mi większej różnicy – w przeciwieństwie do charakteru, inteligencji i osobowości. Kontakty z mężczyznami nigdy nie wchodziły w grę – homoseksualizm jest dla mnie prawdopodobnie równie odpychający jak zoofilia dla normalnego człowieka (brzmi nieco obłudnie z ust kogoś o tak "egzotycznej" orientacji, nieprawdaż?). O pedofilii nie będę nawet wspominał, gdyż jest dla mnie odrażająca pod każdym względem i sprzeczna ze wszystkimi zasadami, jakie wyznaję.
Starałem się znaleźć jak najwięcej informacji o swojej przypadłości. Były to czasy, gdy internet praktycznie nie istniał, więc szukałem informacji w książkach, prasie i telewizji. Jeżeli nadarzyła się okazja i gdzieś w towarzystwie padł temat "pieprzenia zwierząt", starałem się wyciągnąć jak najwięcej informacji – oczywiście z zachowaniem należytej ostrożności, aby nie wzbudzać podejrzeń. Na szczęście zoofilia jest w społeczeństwie powszechnym obiektem drwin i dowcipów, dlatego jeżeli się zagalopowałem, przejawiając zbyt dużą dozę zainteresowania, wystarczyło rzucić jakiś żart, aby rozładować atmosferę i całkowicie zatrzeć ślady sondowania.
Nigdy nie zapomnę, jak podczas jednego ze spotkań ze znajomymi trwała zażarta dyskusja o nagrodach Darwina. Wszyscy licytowali się, kto zna gorszy przypadek kretyńskiej śmierci, aż w pewnym momencie ktoś rzucił temat "gościa, którego koń zaruchał na śmierć". Ludzie początkowo nie chcieli wierzyć, że to prawda. Milczałem, czekając na rozwój sytuacji, chociaż dobrze znałem całą sprawę. Zmarłym był niejaki Kenneth Pinyan, inżynier pracujący dla Boeinga, który w lipcu 2005 roku zmarł od krwotoku wewnętrznego na skutek perforacji jelit po stosunku analnym z ogierem. Była to głośna sprawa. W sieci wciąż krąży drastyczne nagranie przedstawiające jeden z jego "aktów" (choć wbrew powszechnej opinii nie jest to stosunek z koniem, który go zabił – Kenneth zginął miesiąc później i konał w potwornych męczarniach przez dwa dni). Ktoś ze słuchaczy spytał, czy facet zginął na miejscu, na co opowiadający historię odparł: "Nie, z tego co obiło mi się o uszy, to odwalił kitę w szpitalu parę dni później", na co drugi ze znajomych rzucił z pogardą: "Jednego nie rozumiem. Po cholerę takiego posrańca w ogóle ratować? Kulka w łeb i do piachu!". Wszyscy wybuchnęli śmiechem, przyznając mu rację. Kiwnąłem głową, uśmiechając się. Na tyle, na ile to było możliwe, czując palący wstyd.
W tym okresie byłem przekonany, że jestem całkowicie osamotniony w swej przypadłości, a pojedyncze jednostki, które przejawiają podobne skłonności, to albo ludzie chorzy psychicznie, albo ludzie ociężali umysłowo. W zdecydowanej większości publikacji, do których zdołałem dotrzeć, skłonności zooseksualne były tłumaczone niemożliwością pozyskania ludzkiego partnera (ułomnością psychiczną, brzydotą, kalectwem, życiem w odosobnieniu), bądź ciężkimi zaburzeniami psychicznymi wywołanymi patologiczną rodziną, molestowaniem seksualnym lub innymi traumatycznymi przejściami. Sęk w tym, że nie pasowałem ani do jednej, ani do drugiej kategorii, gdyż – pomijając mój niezdrowy popęd do relacji międzygatunkowych – byłem całkowicie zdrowym człowiekiem, bez patologicznych doświadczeń, który prowadził normalne życie i odnosił sukcesy na większości istotnych płaszczyzn ludzkiej egzystencji.


Potem nastał czas swobodnego dostępu do internetu. Był to w moim życiu moment przełomowy, gdyż – po pierwsze – zyskałem wreszcie nieograniczony dostęp do interesujących mnie treści, a po drugie – i najważniejsze – zdałem sobie sprawę, ilu ludzi na świecie posiada tę samą przypadłość co ja. Nareszcie miałem możliwość przyjrzeć się temu zjawisku z bliska oraz poznać wypowiedzi osób, którzy otwarcie przyznają się do swoich preferencji. O ile jednak dostęp do materiałów sprawił mi wiele satysfakcji i – nie będę ukrywał – pomógł rozładować nagromadzone przez lata napięcie seksualne, o tyle wypowiedzi zooseksualistów zwyczajnie mnie odepchnęły: były podłe, prymitywne i nikczemne, pełne hipokryzji i chęci zaspokojenia własnych potrzeb pod kamuflażem dumnie dzierżonej flagi z napisem "kochajmy zwierzęta – miłość jest dla każdego". Niektóre wypowiedzi i materiały były wręcz szokujące, jednak człowiek brodzący po kolana w ściekach prędzej czy później wdepnie w gówno. Jest to cena, jaką muszę płacić za dostęp do szamba, w którym dryfuje część mojej natury.
To był moment, w którym zacząłem ściśle rozgraniczać zoofilię od "bestializmu", mimo iż nie wiedziałem jeszcze, że te pojęcia są w psychologii rozróżniane (podział ten dobrze zakreślił Pan w swoim artykule). Bardzo pomogła mi w tym lektura nieistniejącej już strony pewnego człowieka, który obnażył się ze swoją odmiennością i ze szczegółami opisał swój związek z przedstawicielką innego gatunku. Miał spory dar literacki. Raz pisał pięknym, lirycznym językiem, innym razem – pełnym cynizmu, goryczy i ironii, czasami wręcz jadowitym – szczególnie, gdy przemawiał do potencjalnych szyderców w formie FAQ na pytania pokroju: "Ale jak wy? Razem? Ten teges?". Odpowiedzi dokładnie nie pamiętam, ale było to coś w stylu: "Ona jest koniem. Ja jestem człowiekiem. My się kochamy. Jak? Nie Wasz cholerny interes. Opowiadacie publicznie o Waszych sprawach łóżkowych? Nie. Zatem nie wymagajcie tego ode mnie". Pytań i odpowiedzi było z pół strony, a wszystkie wskazywały na wybitną inteligencję autora, błyskotliwość jego umysłu oraz niemałą dozę sarkazmu.
Człowiek ten był otwarty na kontakt i naprawdę odważny w tej kwestii – na stronie widniał jego numer telefonu z przypiskiem w stylu: "Jeżeli z jakiegoś powodu chcesz się ze mną skontaktować, wędrowcze, napisz SMS-a. Jeżeli uznam, że jest wartościowy, skontaktuję się z Tobą". Choć zawładnęła mną pokusa odezwania się do niego, ostatecznie zrezygnowałem z tego pomysłu. Bo co tak naprawdę miałbym mu do przekazania? I przede wszystkim, jeżeli faktycznie nawiązałaby się między nami nić porozumienia, jakie byłyby tego następstwa? Człowiek ten wzbudzał we mnie autorytet, więc gdybym otrzymał od niego pewnego rodzaju "błogosławieństwo", wynikające z samego faktu nawiązania znajomości, prawdopodobnie moja natura zażądałaby natychmiastowej realizacji skrywanych od dawna pragnień. A wtedy szlag by trafił cały mój międzygatunkowy celibat i zaczęłoby się planowanie. Planowanie. Planowanie.
Pamiętam też, że na stronie tytułowej widniał napis: "Jeżeli szukasz tu pornografii ze zwierzętami – idź precz! Tutaj tego nie znajdziesz". Mówił prawdę. Strona traktowała w całości o aspekcie duchowym związku człowieka ze zwierzęciem i nie było na niej choćby krzty nieprzyzwoitości. Człowiek ten miał sporą wiedzę o zoofilii, a swoje doświadczenia potrafił opisać językiem, który dla większości z nas jest nieosiągalny. Byłem zdumiony tym, z jaką gracją i wyczuciem zdołał opisać temat, który w ustach większości ludzi brzmi po prostu wulgarnie, obleśnie – i to niezależnie od intencji.
Oto jedyny strzępek jego twórczości, jaki zdołałem odnaleźć w sieci:


Dla niej chciałem zmienić wszystko. Chciałem sadzić i budować. Znalazłem i dźwignię i punkt oparcia. Nie mogło powstrzymać mnie nic. Zmiótłbym każdego, i zmiotłem, kto ważyłby się stanąć przeciw. To już tyle lat. I wciąż pamiętam. Nie umiem rysować, a narysowałbym ją bez wahania i w szczegółach – tak jak ją widziałem najdłużej, próbując wtopić się cały w jej kształt, smak i zapach. Pamiętam, i będę, ukochany ciężar na ramieniu, godziny z policzkiem wtulonym w policzek. Pamiętam żar na dłoni pieszczącej sierść pod grzywą; ciepłą wilgoć oddechu za uchem; aksamit chrapy na twarzy, zielnosłoną szorstkość warg i cudownie sprężystą śliskość języka; pamiętam kształt każdego włoska jej sierści. I radość powitań, podniecenie moim głosem, gdy wchodziłem do stajni. I szaleństwo, kiedy próbowałem podejść do innej. Boże, jak byłem dumny z tej zazdrości, kiedy spostrzegłem, że o klacze stoi tylko. I zapach cudowny, szaleństwo siejący, zapach którego odnaleźć nie mogę – wysycony do granic, wypełniony pragnieniem, jej samej istotą będący. Ciepły, korzennosienny, gdy chowałem twarz w grzywie, zębami skubiąc po karku. Słonosłodki, trawiasty, gorączny w oczekiwaniu na zdobywcę. Żarki, ostry, zielnokwaśny, kiedy drżała z rozkoszy. I znów stygnący w korzennosienność, gdy odpoczywała z głową na moim ramieniu.
Dziwne. Te chwile pamiętam słabiej niż chciałbym. Słabiej niż śpiące, wtulone w jej szyję godziny, szaleństwo powitań czy zazdrość. I bardziej tęsknię do jej wewnętrznego ciepła, otwartości, do zaufania, niż do nieprzytomnych minut w spięciu. I choć wtedy próbowałem wmówić sobie, że fascynacja, że pożądanie, że wszystko zaczyna się i kończy w jednym miejscu, to dopiero teraz wiem, że było inaczej. Że wszystko, historię całą, każdy ruch i słowo, każde dotknięcie, każdy oddech – że ból teraźniejszy – jedno tylko tłumaczy: miłość. Szalona może, może nieprzytomna i nieprzyzwoita może – ale miłość.


Uderzająca była dla mnie intymność, dojrzałość i… wrażliwość płynąca z jego wynurzeń. To nie było pseudoliterackie "poezjowanie" o pieprzeniu konia, tylko głębokie, pełne tęsknoty wspomnienie związku, który nie mógł spotkać się ze społeczną akceptacją. I nie spotkał się. Tekst został napisany ku pamięci partnerki, która zginęła w tragicznych okolicznościach. Nie zostało powiedziane to wprost, ale z pozostałych wpisów można było wywnioskować, że klacz została spalona żywcem przez "życzliwych", którzy podpalili w nocy stajnię i w ten sposób wyrazili swoją dezaprobatę dla tego typu związków. Gdy to zrozumiałem – poczułem, jakby ktoś kopnął mnie w żołądek. Tego dnia nie byłem już w stanie kontynuować lektury tej strony.
Parę miesięcy później strona została usunięta.


Jak wygląda świat oczami zoofila? Myślę, że nie różni się znacznie od świata normalnych ludzi. Główną różnicę stanowi sposób, w jaki postrzega się i odbiera inne istoty żywe. Przypuszczam, że patrząc na anatomię konia odczuwam coś podobnego, co mężczyźni oglądający smukłą sylwetkę modelki – czuję wewnętrzne ciepło, gdy analizuję harmonię kształtów. Widzę rękę siły wyższej w proporcjach ciała i liniach przebiegu poszczególnych mięśni. Widzę doskonały twór natury, który onieśmiela mnie swoim pięknem i sprawia, że chciałbym go dotknąć, poczuć jego zapach, móc spojrzeć mu w oczy. Na pewno nie jest tak, że widząc konia automatycznie odczuwam podniecenie seksualne. Sądzę, że odbieram piękno tych zwierząt na innej płaszczyźnie niż reszta ludzi. Płaszczyźnie, na której stosunek płciowy może być formą interakcji z obcym gatunkiem, formą języka, porozumienia – formą głębszego kontaktu. Jak czułe mówienie do psa, tylko w znacznie intymniejszej sferze. I w języku zrozumiałym dla obu gatunków.
Jak natomiast postrzegam ludzi? Przypuszczam, że w zbliżony sposób co zdrowe jednostki, choć na pewno istnieje w mojej psychice pewna bariera wywołana świadomością własnej odmienności. Uwielbiam piękno ludzkiego umysłu, jego złożoność i możliwości, jego osiągnięcia. Ludzie mnie fascynują, choć w zupełnie inny sposób, niż zwierzęta. Wyraźnie natomiast dostrzegam dystans, jaki siłą rzeczy odczuwam względem społeczeństwa. Czasami – szczególnie w miejscach publicznych, np. urzędach, bankach – czuję się jak bestia w ludzkiej skórze, która udaje człowieka, ale nim nie jest, gdyż tkwią w niej instynkty, które nie powinny się znaleźć w żadnym przedstawicielu ludzkiego gatunku. I choć przykładam duża wagę do własnej kultury osobistej, schludnego wyglądu i nienagannej aparycji, a w kontaktach interpersonalnych jestem przyjazny i otwarty, nie potrafię wyzbyć się wrażenia, że jest w tym jakiś fałsz. Że pod wątłą szatą mojego człowieczeństwa znajduje się ciało pokryte sierścią, wydzielające zwierzęcy zapach, odbierające zwierzęce feromony, kierowane zwierzęcymi instynktami.
Największy dysonans stanowi chyba świadomość, że to co wydaje mi się naturalne i instynktowne – co zdaje się leżeć w mojej naturze i być normalnym, zdrowym odruchem – jest z każdego innego punktu widzenia złe, niewłaściwe lub po prostu chore. Normalni ludzie odczuwają biologiczny wstręt na samą myśl o kontakcie seksualnym ze zwierzęciem. U mnie on po prostu nie występuje, choć logicznie rzecz biorąc powinien. Zupełnie jakby mózg identyfikował ten rodzaj "mentalnego smrodu" jako piękną woń i wysyłał błędne impulsy do umysłu sprawiając, że jawi mi się jako przyjemny i atrakcyjny. Nie mam na to najmniejszego wpływu. Moje poczucie piękna jest wypaczone. Skrzywione. Mój biologiczny kompas jest uszkodzony, a kierunek, który wskazuje, błędny.


W Pana tekście pada kontrowersyjna wypowiedź jednego z pacjentów dr Miletsky: "Dla mnie seks z ludźmi jest perwersją. Seks z moją żoną sprawia, że czuję się brudny. Za to nigdy nie czuję się brudny po seksie z klaczą". Jak to możliwe, skoro współżyciu z koniem w stajni nieodłącznie towarzyszy zapach odchodów, uryny, kisnącego siana i chmara much? Sądzę, że potrafię rzucić na ten wątek nowe światło.
Otóż ludzkim związkom nieodłącznie towarzyszy wspólna świadomość obu partnerów: ich wzajemne oczekiwania, obawy, relacje, powiązania, opinie, doświadczenia osobiste, wartości, samoocena, status społeczny i materialny, plany na przyszłość – czynników jest wiele. W czasie stosunku mogą pojawić się zatem myśli pokroju: "Czemu on nie widzi, że mam nową fryzurę?", "Czy jej się to podoba, czy tylko udaje?", "Jak dobrze mu dziś dogodzę, to może da mi pieniądze na nową torebkę", "Nawet fajnie się rucha, Kamil miał rację", "Czy on teraz nie myśli o swojej byłej?". Dla pewnej grupy osób nadwrażliwych uczuciowo perspektywa tego typu myśli u partnera może zniszczyć całą intymność współżycia i doprowadzić ostatecznie do rozpadu związku. W tym rozumowaniu kontakt ze zwierzęciem jest "czystszy", gdyż pozbawiony wszelkiej gry pozorów: jeżeli partnerowi coś się nie spodoba – kopnie, podrapie lub ugryzie. Nie potrafię wypowiedzieć się na temat emocjonalnego zaangażowania zwierzęcia, ale pewnym jest, że jest ono wolne od pojęć typu: korzyści, zahamowania, pretensje, nadzieje czy wstyd. Jest to akt seksualny w najczystszej, biologicznej formie, prymitywny i pierwotny, którego motorem napędowym jest wyłącznie popęd seksualny i atawistyczna chęć sprawienia sobie (i partnerowi) przyjemności. Jest to w pewnym sensie geneza pierwotnej siły, z której powstało życie na ziemi (zakładając, że wykluczamy teorię kreacjonizmu, a jako agnostyk mam co do niej poważne wątpliwości).
Zgłębiając ten tor myślenia, istnieje jeszcze jeden mroczny aspekt psychologiczny "oczyszczającej mocy" zoofilii, na którego trop natrafiłem w kilku niezależnych źródłach. W pewnym niedocenionym filmie amerykańskim pada zdanie: "Ten, kto staje się bestią, zrzuca z siebie ciężar [ból] bycia człowiekiem". I choć słowa te padły tam w zupełnie innym kontekście, trudno o trafniejsze nakreślenie tej tezy. Bycie istotą ludzką nierozerwalnie łączy się z bólem istnienia. Myślący człowiek nieustannie staje w życiu przed dylematami moralnymi, wątpliwościami i pytaniami, na które nie ma jednoznacznej odpowiedzi. Jako istoty świadome stale poddajemy słuszności nasze decyzje, nasze przekonania, naszą wiarę, nasze człowieczeństwo. Szukamy sensu, logiki i prawdy. Wiele jednostek nie radzi sobie z tym ciężarem, dlatego sięga po "środki uśmierzające ból", próbując odnaleźć je w alkoholu, narkotykach, wysiłku, pracy, przemocy, hazardzie, ale również – nader często – w seksie.
Część ludzi rzuca się w wir perwersyjnych praktyk seksualnych, aby zrzucić z siebie brzemię odpowiedzialności bycia istotą ludzką. Zaspokajając pierwotne pragnienia przestajemy być na moment ludźmi – jesteśmy po prostu żywym organizmem, który je, pije lub kopuluje. Dobrze o tym wiedzą specjaliści od reklamy. Seks, pragnienie i głód to najpotężniejszy wabik na zwierzę, które drzemie w każdym z nas. W czasie zbliżenia znika w nas wstyd, moralność i zahamowania. W tym kontekście stosunek seksualny ze zwierzęciem stanowi najbardziej radykalną formę realizacji tego schematu. Jeżeli bowiem przyjmiemy, że przeciwieństwem człowieka – jako istoty myślącej – są zwierzęta, a więc "bestie" nie obdarzone świadomością, ale odczuwające te same potrzeby co my (głód, pragnienie i popęd seksualny), zrodzone z tej samej ziemi, mające te same zmysły i wywodzące się ze wspólnych przodków, wówczas – w tym toku rozumowania – droga całkowitej "dehumanizacji" prowadzi w prostej linii przez "zezwierzęcenie".
Naturalnie, wszystko zależy od definicji, jaką przyjmiemy dla tego słowa. Nasza ludzka pycha sprawiła, że jest ono synonimem słowa "okrucieństwo", które z definicji stanowi "skłonność do zadawania bez powodu (bądź dla przyjemności) cierpień innym istotom żywym" – czego technicznie rzecz ujmując może dopuścić się wyłącznie człowiek, gdyż zwierzę nie jest zdolne do żadnej formy sadyzmu i czerpania przyjemności z zadawania bólu, ponieważ nie rozumuje w tych kategoriach. Przyjmując zatem, że słowo "zezwierzęcenie" oznacza całkowite zaprzeczenie cech ludzkich, nie istnieje bardziej atawistyczny sposób na zrzucenie z siebie ciężaru człowieczeństwa niż akt bestializmu – pierwotny kontakt seksualny z istotą, która odczuwa pociąg seksualny, wywodzi się ze wspólnej puli genów, ale w naturalny sposób jest wolna od brzemienia, który dźwigamy na sobie jako jednostki świadome. Patrząc tym torem rozumowania jestem w stanie pojąć, w jaki sposób stosunek ze zwierzęciem może być dla niektórych osób swoistym "katharsis". Jest to akt psychicznego "wykreślenia" się z własnego gatunku, zdejmujący z barków ogromny ciężar odpowiedzialności bycia człowiekiem.


Wkraczamy powoli do nieco masochistycznej strony zoofilii. Ciężko bowiem uwierzyć, aby ludzie utrzymujący aktywne kontakty seksualne ze zwierzętami nie czuli jakiegoś "kaca moralnego". Mówię tu przede wszystkim o osobach z krajów, w których zoofilia jest nieakceptowana zarówno społecznie jak i prawnie. Mówię także o ludziach ze zdrowym kręgosłupem moralnym i umiejętnością obiektywnej oceny własnych czynów, pomijając hipokrytów, ludzi podatnych na manipulację i jednostki z wypaczoną osobowością. Taki człowiek musi siłą rzeczy odczuwać pewien dyskomfort psychiczny, wyrzuty sumienia i presję – chociażby społeczną, jeżeli zdołał wcześniej "nagiąć" własną moralność stosowanym mechanizmem obronnym. W swoim artykule napisał Pan: "Cierpienie masochistyczne jest niejako pokutą, która uprzedza sam powód pojawienia się kary. Takie samoudręczenie już w trakcie popełniania "grzechu" zwalnia z poczucia winy, a tym samym umożliwia odczuwanie przyjemności, która w innym przypadku byłaby mniej dostępna".
Bardzo celna uwaga. Pozwolę sobie zatem rozwinąć tę myśl i poprzeć ją konkretnym przykładem.
Pewien mężczyzna, odbywający regularne stosunki z ogierem, zapytany o to, czy bycie "pieprzonym w dupę przez konia" sprawia mu przyjemność, odpowiedział: "Sama penetracja nie jest niczym przyjemnym. To bywa naprawdę bolesne. Satysfakcję daje mi dopiero świadomość, że sprawiam mu przyjemność. To moja nagroda. Ogier podczas krycia gryzie klacz w kark. Na plecach mam mnóstwo blizn od ukąszeń. Już do nich przywykłem. Czasami nawet nie zauważam, że po plecach ścieka mi krew."
Tak więc w pewnym stopniu krążymy wokół przyjemności i satysfakcji psychicznej wywołanej realnym bólem i fizycznymi obrażeniami. Jednak sam wymiar psychologiczny stosunku ze zwierzęciem diametralnie różni się od koncepcji praktyk BDSM, gdzie kluczową rolę odgrywa relacja "pan – niewolnik",  "dominacja – uległość", "duma – upokorzenie", a trzecim dnem – że tak się przymilnie wyrażę – jest tu zasada bezgranicznego zaufania, będąca genezą całego rytuału, prowadzącą do psychicznego oczyszczenia poprzez okazanie absolutnego posłuszeństwa drugiemu człowiekowi i powierzenie własnego "ja" w jego ręce. Ciężko mówić o tym, aby zwierzę było świadome naszego upokorzenia, ciężko też mówić o zaufaniu w przypadku kontaktów ze zwierzęciem. Owszem, pewne rzeczy można przewidywać dzięki doświadczeniu, ale zawsze będzie istniało poważne ryzyko, że sprawa wymknie się spod kontroli i zakończy tragicznie (szczególnie w przypadku ekwinofilii, która jest bardzo powszechną i chyba najbardziej dramatyczną odmianą zooseksualizmu). W BDSM ustala się tzw. kod bezpieczeństwa, po zasygnalizowaniu którego "akcja" zostaje natychmiast przerwana. W przypadku zwierzęcia takie zabezpieczenie nie jest możliwe, nawet przy asekuracji osób trzecich. Kenneth Pinyan, który przeszedł do historii jako "guy who was fuck to death by a horse", miał – oprócz krwotoku wewnętrznego, który ostatecznie doprowadził go do śmierci – połamane żebra i strzaskaną miednicę, mimo, że stosunek odbywał się pod okiem doświadczonego "instruktora", a on sam posiadał wieloletnie doświadczenie z tymi zwierzętami (i zapewne stosowne predyspozycje anatomiczne). Parafrazując pewne przysłowie: "W doborze partnera, zoofil myli się tylko raz".


Jak zapewne już Pan zauważył, sam również przejawiam – poniekąd – pewne skłonności masochistyczne w stosunku do oceny swej przypadłości oraz oceny siebie jako człowieka. Nie będę zaprzeczał. Żyję w poważnym konflikcie, gdyż moja natura jest sprzeczna z wartościami moralnymi, które wyznaję. Moje ID prowadzi z moim superego istną wojnę nuklearną, która nieustannie nadweręża biosferę mojej psychiki. Spójrzmy prawdzie w oczy – pragnę pieprzyć się ze zwierzęciem. Naprawdę ciężko jest wypowiedzieć to zdanie patrząc sobie w oczy i nadal mieć o sobie relatywnie dobrą opinię.
Dlaczego tak się wzbraniam przed dopuszczeniem mojej natury do "akcji", skoro tylu ludzi otwarcie walczy o legalizację zoofilii? Na Pana blogu można wszak przeczytać, że "współcześnie leczy się jedynie osoby, które nie akceptują swojej orientacji zooseksualnej" oraz, że "leczenie polega nie na próbie wyzbycia się kłopotliwego pociągu, ale na pełniejszym zaakceptowaniu go w sobie"? Ponieważ mam pełną świadomość tego, że może to za sobą ponieść straszliwe konsekwencje. I nie mówię tu bynajmniej o restrykcjach prawnych czy wstydzie przed społeczeństwem, gdyby prawda o mojej naturze wyszła na jaw. Znam siebie na tyle dobrze, by przewidzieć, że ten "sport" wszedłby mi w krew. Łatwo się uzależniam i ciężko wychodzę z nałogów. Istnieje zatem naprawdę niewielka szansa, że sprawa zakończyłaby się na jednorazowym podejściu. Pociąg seksualny to potężny bodziec, szczególnie w przypadku osób, które świadomie go w sobie hamują – nawet częściowo. Jeżeli choć raz dopuściłbym się bestializmu, przekroczyłbym pewną granicę, do której zwyczajnie boję się zbliżyć, gdyż nie mam zielonego pojęcia, co znajduje się za nią. Ukojenie? Spełnienie? A może nieustanny głód, apetyt na więcej i chęć łamania pozostałych barier? Czy zmienię się jako człowiek? Czy nadal będę potrafił nazwać się człowiekiem? Czy wyrosną mi kły, szpony i zacznę wyć do księżyca? A może po prostu pewnego dnia obudzę się w szpitalu, podzielając los Kennetha Pinyana? Nie wiem. I odczuwam przerażenie na samą myśl o tym, co znalazłbym za tą granicą.

Obiecałem sobie, że nigdy nie dopuszczę do sytuacji, w której np. przygarnę ze schroniska psa i pod pozorem "szerzenia międzygatunkowej miłości" urządzę sobie z niego seks-zabawkę, tresując go według instrukcji dostępnych na forach i stopniowo łamiąc jego wolę. Abym mógł – teoretycznie – rozpocząć kontakt seksualny ze zwierzęciem, musiałbym znaleźć się w odpowiednich warunkach, których świadomie staram się sobie nie zapewniać i nie dążyć do ich realizacji. Musiałbym wiedzieć, że partner przejawia mną zainteresowanie i wyraża zgodę na akt płciowy. Jednak przyznaję otwarcie – jeżeli znalazłbym się np. w "zooburdelu" i byłbym pod wpływem alkoholu, praktycznie pewnym jest, że dopuściłbym się aktu bestializmu. W tej sytuacji prawdopodobnie nie zdołałbym utrzymać swojej natury na łańcuchu. Instynkt wziąłby górę i bestia zerwałaby się z uprzęży.


Kontakt seksualny ze zwierzęciem jawi mi się jako granica, która fascynuje mnie i pociąga, stanowiąc jednocześnie zamach na własne człowieczeństwo. Gdyby to akceptacja społeczna była tą barierą, która powstrzymuje mnie od realizacji swych pragnień, prawdopodobnie nawiązałbym kontakt ze środowiskiem zooseksualnym i po otrzymaniu od nich stosownego "błogosławieństwa" w postaci np. słów zachęty ("wszyscy kochamy zwierzęta, nie przejmuj się, seks ze zwierzęciem to nic zdrożnego") zacząłbym realizować swoje pragnienia – a nie robię tego i robić nie zamierzam.
Przypuszczam, że w moim przypadku główną barierę stanowi lęk przed przekroczeniem własnej granicy moralnej. Jako twórca wielokrotnie łamałem społeczne tabu i używałem drastycznych środków wyrazu, ale rozgraniczam wizję artystyczną od rzeczywistości i potrafię postawić granicę, na której kończy się kreacja artystyczna bądź eksploracja nowych lądów, a zaczyna działanie patologiczne. Przykładem braku takiego podziału niech będzie słynna instalacja Guillermo Habacuca Vargasa, w której artysta przywiązał do ściany galerii wycieńczonego psa (według pewnych źródeł sam go uprzednio głodził) i doprowadził, by zwierzę padło z głodu na oczach dziesiątek oglądających instalację "miłośników sztuki". Sprawa wywołała głośny skandal, choć nigdy nie zostało udowodnione, że pies faktycznie zdechł – dyrektorka galerii utrzymywała przed opinią publiczną, że pies był regularnie dokarmiany i pojony, a cała instalacja była zmyślną prowokacją artystyczną, mającą na celu zwrócenie uwagi społeczeństwa na problem cierpienia zwierząt. Tym niemniej tłumaczenie, że "pies uciekł zaraz po instalacji", wzbudza we mnie spore wątpliwości. I choć rozumiem przekaz tego performance, rozumiem intencje artysty, a sama instalacja oddziałuje na mnie silnie na wielu różnych płaszczyznach emocjonalnych, to jednak uważam, że została przekroczona tu pewna granica – niezależnie od tego, czy zwierzę przeżyło, czy nie.
Aby było jasne: w żadnym wypadku nie porównuję stosunku seksualnego ze zwierzęciem do zagłodzenia psa na śmierć. Chcę jednak ukazać na tym przykładzie, że w moim odczuciu obie opcje stanowią pewnego rodzaju ekstremum działań, których jako ludzie jesteśmy zdolni dopuścić się na zwierzętach w imię realizacji własnych wizji, pragnień czy popędów. Jako gatunek świadomy mamy pewne niezapisane obowiązki wobec zwierząt, gdyż posiadamy nad nimi pełną władzę. Jesteśmy za nie odpowiedzialni. Ciężko bowiem powiedzieć, aby związek człowieka ze zwierzęciem odbywał się na równych warunkach – człowiek zawsze będzie miał przewagę nad zwierzęciem, czy tego chce, czy nie. Akt seksualny sam w sobie jest pewnego rodzaju aktem przemocy, choć jako ludzie dokładamy wszelkich starań, aby go "uczłowieczyć" i "odzwierzęcić". Jednak kopulacja u większości ssaków jest procesem przebiegającym gwałtownie, niekiedy wręcz brutalnie. W czasie silnego podniecenia my również jesteśmy naturalnie predysponowani do gwałtownych zachowań w celu przedłużenia gatunku i zaspokojenia popędu. Dlatego nie jestem w stanie przewidzieć, do czego mógłbym być zdolny, gdybym zdecydował się na kontakt seksualny ze zwierzęciem. Niewykluczone, że wszystkie wyznawane przeze mnie zasady ległyby w gruzach i wyszłoby ze mnie zwierzę, zainteresowane wyłącznie zaspokojeniem własnego popędu.


Ostatecznie nigdy nie dopuściłem się aktu seksualnego ze zwierzęciem, choć miałem ku temu kilka okazji – przypadkowych i nie aranżowanych przeze mnie. Przeczytałem trochę publikacji o leczeniu uzależnień i wiem, jak postępować, aby nie "karmić potwora".  Choć przyznaję, że czasem, aby rozładować napięcie, sięgam po pornografię i rzucam bestii ochłapy, zaspokajając jej głód. Miewam sny, w których mam świadomość, że żyję w szczęśliwym związku z piękną istotą. I chociaż nie potrafię sobie przypomnieć jej wyglądu, wiem, że do komunikacji nie są nam potrzebne słowa. Wybudzeniu się z tego snu nieodłącznie towarzyszy uczucie wewnętrznej pustki, tęsknoty i rozczarowania otaczającą mnie rzeczywistością.
Wiem, że ludzi żyjących z moim piętnem i odczuwających podobne cierpienie jak ja jest znacznie więcej. Jedni ulegają swej naturze, integrując się ze społeczeństwem zooseksualnym i przyjmując jego poglądy, wartości i zasady, inni z nią walczą, nie pozwalając jej dojść do głosu. Wychodzę jednak z założenia, że póki jestem w stanie utrzymać siedzące we mnie bydlę na uwięzi (bez drastycznego pogorszenia stanu własnej psychiki i ogólnego komfortu życia), mam moralny obowiązek przeciwdziałać (1:0 dla superego). Nie bez powodu ludzie o mojej naturze są określani przez społeczeństwo mianem potwora, dewianta, zwyrodnialca i – całkiem trafnie – bestii. Patrząc przez pryzmat materiałów, które zamieszczają w sieci ludzie o moich skłonnościach, a które potrafią być obrzydliwe nawet dla mnie, nie mogę – będąc obiektywnym – nie przyznać im racji. To jest dewiacja, która tylko w rzadkich i odosobnionych przypadkach nie prowadzi do patologii, czego dowodem niech będzie ostatni film w Pana artykule. Związek tej kobiety z bykiem określiłby jako zdrowy (choć ewidentnie wywołany mechanizmem przeniesienia emocji na zwierzę po stracie rodziców) i w moim odczuciu w pełni akceptowalny. W przeciwieństwie do ohydnego aktu "zeczłowieczenia", jaki ostatecznie wywołał. Uważam, że na świecie istnieją zdrowe związki między człowiekiem a zwierzęciem, ale na pewno nie są to te, które można zobaczyć na stronach porno. Ludzie, którzy weszli w intymną relację ze zwierzęciem raczej nie rozgłaszają tego publicznie, nie zamieszczają zdjęć, opisów czy filmów. Żyją w swoim świecie – z dala od ciekawskich oczu i szyderczych docinków społeczności.


Nie wiem czy będzie to miało dla Pana jakieś istotne znaczenie, ale pragnę w tym miejscu nadmienić, że jest Pan pierwszą osobą, której odważyłem się powiedzieć o swojej naturze. Nie będę również ukrywał, że moja "spowiedź" ma dla mnie charakter terapeutyczny. Daje mi pewną ulgę, ponieważ wyraźnie odczuwam ciężar piętna, jakie przez te wszystkie lata milczenia zoofilia odcisnęła na moim kręgosłupie moralnym. Całe życie ukrywałem swoją przypadłość i nigdy nikomu o niej nie powiedziałem. Nie nawiązałem nawet kontaktu ze środowiskiem zooseksualnym, czyli ludźmi, u których spotkałbym się ze zrozumieniem i akceptacją. Rodzina i znajomi raczej nic nie podejrzewają, ponieważ – jak każdy "seryjny morderca" – skrupulatnie zacieram wszelkie ślady swej działalności.
Ostatnio odkryłem pewne pocieszenie w rysunkach o tematyce Furry, które są bardziej zgodne z moim sumieniem, gdyż – jakby nie było – stanowią tylko fikcję artystyczną, będąca pewną (choć często plugawą) formą sztuki. Poruszając się po stronach o tej tematyce mam świadomość, że nie napędzam koniunktury bestiality, w której dochodzi nierzadko do naprawdę paskudnych nadużyć – zarówno względem zwierząt, jak i ludzi. Bydlę tkwiące we mnie jest zadowolone, więc "i wilk syty, i owca cała". Nie muszę już o sobie myśleć, jako o człowieku, który "chce pieprzyć zwierzęta", tylko myślę o sobie jak o człowieku, który "wali konia do rysunkowych zwierzątek". Zawsze jakaś pociecha.
Potężne ukojenie przynosi mi również słuchanie muzyki. Odkryłem, że bestia tkwiąca we mnie bardzo intensywnie reaguje na pewne utwory muzyczne. Zatopiony w dźwięku mogę zwizualizować jej oblicze, nadać jej realny kształt. Mogę się jej przyjrzeć. Widzę, jak miota się w swej klatce, jak zatacza wściekłe kręgi. Słyszę brzęczenie łańcucha, na którym jest uwiązana. Widzę nitki gęstej śliny zwisające z jej pyska. Jest pobudzona, ale zbyt zaaferowana muzyką, aby skupić swą uwagę na mnie. Gryzie kraty i wysuwa szpony, strosząc sierść na grzbiecie. Kiedy oddziela nas potężna kurtyna muzyki, mam szansę ją bezpiecznie obserwować – bez obawy, że zostanę zaatakowany i sterroryzowany. Mogę poznać jej naturę. Spojrzeć jej w ślepia. Nie uważam, abym w ten sposób ją krzywdził, gdyż ostatecznie muzyka przynosi jej pewną ulgę. Zaspokaja ją i wytycza granicę, demonstrując jednocześnie dominację superego i pokazując czyje miejsce jest w klatce. Ciężko tu mówić o formie wewnętrznego dialogu, gdyż ta część mojej natury nie rozgranicza żadnych ludzkich pojęć – posiada jedynie instynkt, głód i popęd. Trafniejszym określeniem będzie tu zatem słowo tresura. W końcu, zmęczona własnym pobudzeniem, bestia usypia, nie domagając się niczego więcej, a ja jestem w stanie skierować działania na inne, bezpieczniejsze tory.
Znam zdjęcie, które zdaje się wprost idealnie portretować sytuację, w której znajduje się moja psychika. W czasie jego oglądania proszę sobie włączyć utwór "I do not want this" i wsłuchać się w warstwę tekstową, a otrzyma Pan niemal kompletny i sugestywny obraz mojego stanu psychicznego oraz uczuć, z którymi nieustannie się zmagam. Nie znam również dźwięku, który lepiej oddawałby charakter tkwiącej we mnie bestii i oblicze terroru jaki przeżywam, gdy zaczyna demonstrować swą siłę, niż to wściekłe, brutalne sprzężenie w 3:40 minucie utworu. Oto zdjęcie o którym mówię: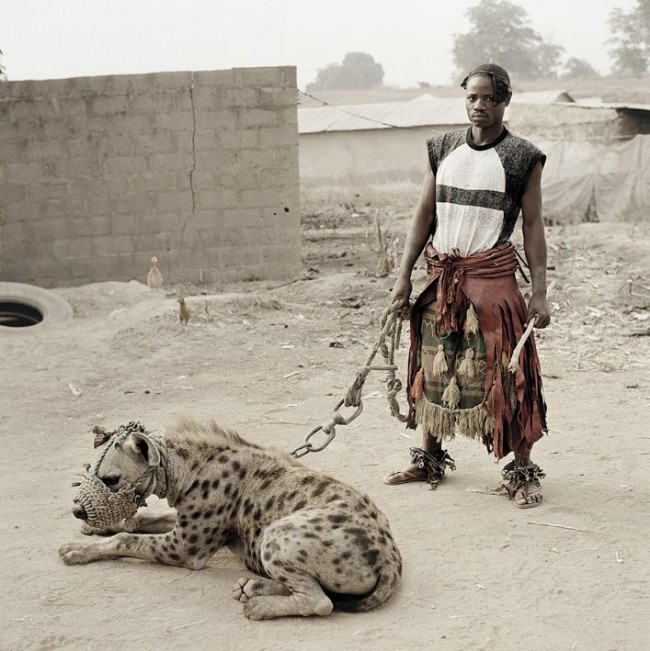 Mam nadzieję, że nie czuł się Pan zakłopotany czytając moje wynurzenia. Pana artykuł bardzo pomógł mi zbliżyć się do istoty własnego problemu, dlatego poczułem się w obowiązku zareagować, dzieląc się własnymi przeżyciami i przemyśleniami – szczególnie jako mimowolny przedstawiciel zjawiska, które z takim zaangażowaniem opisał Pan w swym artykule. Przypuszczam, że jako publicysta zapewne wolałby Pan, abym wziął czynny udział w dyskusji na Pana blogu, ale proszę mi wierzyć na słowo, że nie czułbym się w tej sytuacji komfortowo. Nie mam bowiem żadnych złudzeń wobec tego, jak ludzie z moją przypadłością byli, są i będą postrzegani przez społeczeństwo. Nie oczekuję zrozumienia, gdyż sam do końca nie jestem w stanie zaakceptować własnej natury.
Z pozdrowieniami,
Człowiek z duszą w kagańcu"