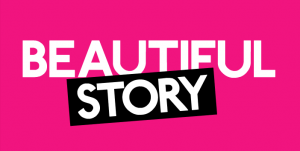 Tak więc żyjemy w świecie, w którym dominującym wartościami (może poza pieniędzmi) są wygląd i uroda. Ponieważ niewiele da się z tym zrobić, pozostaje nam jedynie zastanowić się, jak ten stan rzeczy ma się do nas samych lub – mówiąc bardziej terapeutycznym językiem – "co to z nami robi?". Oczywiście wszystko zależy od tego, jakim stopniu sami siebie oceniamy jako atrakcyjnych i jak ocenia nas świat.
Z jednej strony skupienie na urodzie produkuje całą masę ludzi z mniejszymi lub większymi kompleksami. Oczywiste jest, że dziewczyny, które kupują pisma pełne zdjęć pięknych i szczupłych modelek, mają świadomość, że one same tak idealne nie są. Czują, że powinny być, chcą się stać tymi pięknościami z okładek, ale muszą zadowolić się tylko niewielkim upodobnieniem się do nich. Tak więc kupują nowe ciuchy, próbując choćby w pewnym zarysie zbliżyć się do swoich nieosiągalnych ideałów. Z jednej strony, znając własne mankamenty, czują się gorsze od swoich idolek.  Ale z drugiej rekompensują sobie ową niższość mając się za lepsze od tych, które uważają za jeszcze mniej atrakcyjne od siebie. Powstaje więc pewna drabinka hierarchiczna. Ta sama osoba podziwia dziewczyny piękniejsze od siebie, jednocześnie pogardzając tymi mniej urodziwymi. W ten sposób tworzone są kulturowe boginie, o których pisałem w jednym z poprzednich wpisów, oraz ich  wyznawczynie – rozpaczliwie próbujące naśladować te pierwsze. Idąc tym tropem, wśród tych ostatnich, wpatrzonych w ideał piękna z okładek, można by wyróżnić pewnego typu "kapłanki" kultu piękności. Naśladując owe niedoścignione boginie, stają się nieco podobną do nich elitą, błyszcząc wśród "szarej masy" kobiet nie zorientowanych w nowych trendach mody. Tak to największe ofiary kulty piękna (czyli dziewczyny, które wpadły w spiralę oceniania wartości człowieka po wyglądzie), stają się przyczyną mniejszego lub większego odrzucenia i upokorzeń dziewczyn mniej przesiąkniętych kultem wyglądu. I koło się zamyka, bo powstały krąg odrzucenia generuje kolejne frustracje i poczucie niskiej samooceny – już w wyniku presji grupy rówieśniczej.
Właśnie popkulturowo zorientowane dziewczyny stanowią główną widownię wątpliwej wartości widowisk typu Top Model. Przeżywając wzloty i upadki osób na ekranie, projektują na nie swoje nadzieje i frustracje. Mszczą się też za swoją własną nieidealność, ciesząc z publicznego upadku wchodzących bogiń popkultury. Tą drogą idą też firmy odzieżowe, czerpiąc pełnymi garściami z owej obsesji piękna. Nowa kampania Reserved nie przez przypadek nazywa się "Beautiful Story". Przedstawia ona wygląd jako drogę do życiowego sukcesu. Przykładami tych "pięknych historii" są oczywiście losy… modelek i modeli, którzy zostają postawieni za wzór błyskotliwej kariery. A drogą do niej są w domyśle oczywiście ubrania wspomnianej marki. Do tego kilka chwytliwych opowiastek o drodze od pucybuta do milionera i kampania gotowa – bardzo skuteczna swoją drogą. Tak więc mamy boginie (i bogów) na obrazkach, wyznawczynie (i wyznawców) w szatach ze znana metką, a gdzieś w tle pożałowania godne pospólstwo. Brakuje tylko chłopca z baśni Andersena, który jako niewtajemniczony w zasady konformizmu społecznego, krzyknąłby, że "król jest nagi!"
Swoja drogą nie tak dawno odbywały się wybory mis świata. Dziewczyna, która wygrała cechowała się niezaprzeczalnie wyjątkową urodą. Jednak w chwili, kiedy dopadły ją emocje (w końcu wygrała), przez swoje wewnętrzne poruszenie wypadła na zdjęciach nieco mniej idealnie. I to właśnie wystarczyło, żeby w polskim internecie pojawiły się podpisy typu "pasztet", "kaszalot" itp. To właśnie jest efekt owego płytkiego podziwu i niszczącej tendencji, by kłaniać się piękniejszym i gardzić brzydszymi. Paradoksalnie siła tej pogardy świadczy tylko o własnym upokorzeniu przez powszechny kult nierealnej idealności.
CDN